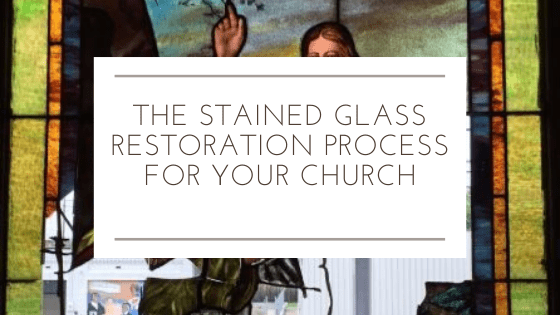 Churches across the nation understand the importance of their treasured stained glass features. Their stained glass windows often provide wide-reaching inspiration for both their congregation members and clergy members. In order to ensure your religious stained glass continues to offer inspiration for future generations to come, restoration is a necessary process. Stained glass restoration offers a multitude of different benefits for any church.
The Church Stained Glass Restoration Process
When you start to see signs of deterioration on your stained glass, it's important to begin the restoration process as soon as possible. This process begins with an on-site assessment of your stained glass windows to see what exactly caused the deterioration and damage. The assessment will include a custom-tailored restoration plan, cost-benefit analysis, and project estimate. Once you decide to start restoration, we'll remove your stained glass, install temporary windows, and carefully transport them back to our studio. We'll soak your stained glass in our proprietary bath soak for up to two weeks in order to remove all the grime and dirt that's built up over the past century. This also allows us to easily take apart your stained glass so we can restore it piece by piece. We always take the conservative approach and save as much of the original as possible. New lead came is also created and safety glass is often installed for better protection. You'll be stunned once we reinstall your church's newly restored stained glass.
Work with the Nation's Trusted Church Stained Glass Restoration Artists
Church Stained Glass Restoration is honored to be the trusted church stained glass restoration artists serving the nation. We're available during normal business hours and are offering virtual consultations and in-person appointments. We look forward to working with you!
For more information regarding church stained glass restoration, please contact us!