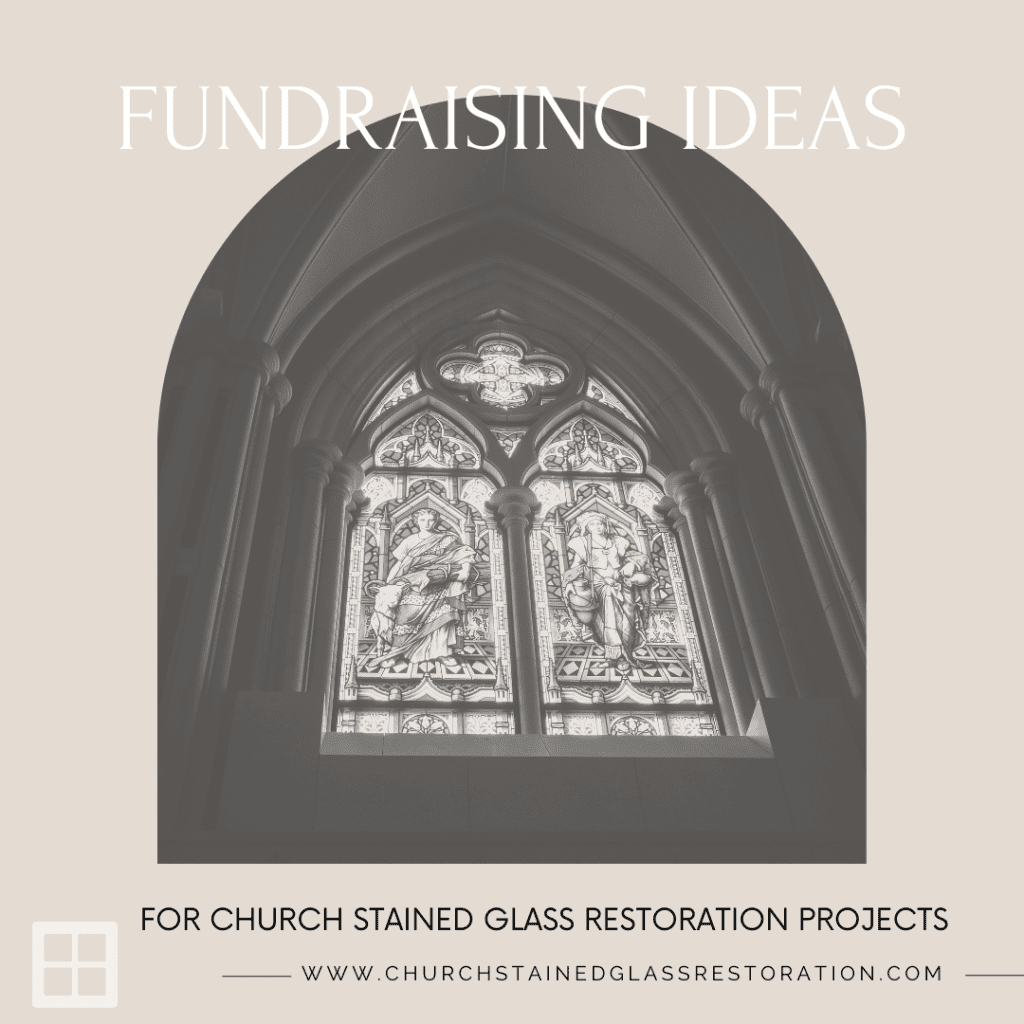 Stained glass is something almost every church and a member thereof take pride in. It represents the history of the congregation. This is why preserving these historical glass treasures is something we strongly encourage. We have yet to work with a church that wasn't thrilled to see the glass they love restored to its former glory. However, to get to this point–financial hurdles must first be overcome.
Why Church Stained Glass Restoration is an Investment
It likely cost a fair amount to have installed in the first place. Therefore preserving the life and luster of antique stained glass will likely require a substantial financial investment still today to preserve. The investment is well worth it, as we have noted, since it keeps these beauties intact for another 100+ years for future generations. Like other non-profit institutions churches rarely have a lot of extra cash on hand; which is why churches often need to fundraise to sponsor the stained glass restorations we do for them. We have done countless jobs of this nature and have seen church congregations come together with a ton of great ideas to secure the money needed to have their iconic windows restored. Below are just a few of them
Fundraising Ideas for Church Stained Glass
Fundraising is certainly not a new concept for non-profit organizations. But we wanted to outline some of the most successful things we have seen in the past.
Bake Sale:  Traditional and simple–holding a special bake sale, especially around the holidays is a great way to raise money for your church's new stained glass
Silent Auction:  This type of fundraiser gets local businesses involved in donating products and services–that sometimes auctions much higher than sticker price!
Special Tithe/Offering:  Handing out a separate tithe basket each service is a constant reminder to your church body of your need for funds specifically for your windows.  Consider decorating the basket to make it fun for people to give.
Grants:  There are many historical grants out there to preserve stained glass in older churches–check with your local historical society if your glass is more than 80 years old.
Social Media Posts:  In this day and age, many churches are online. By posting on your church's social media accounts you get the message out to more people than just your members.
Email Blasts:  If you have an email blast for your church, be sure to always include a link to a stained glass window fundraising page.  If you don't have one, talk to your members about starting one–likely someone in your congregation can donate their time to set one up.  This type of marketing works really well is done continuously throughout the year.
For more information on ways to fundraise to restore your church stained glass to new–reach out to us today!