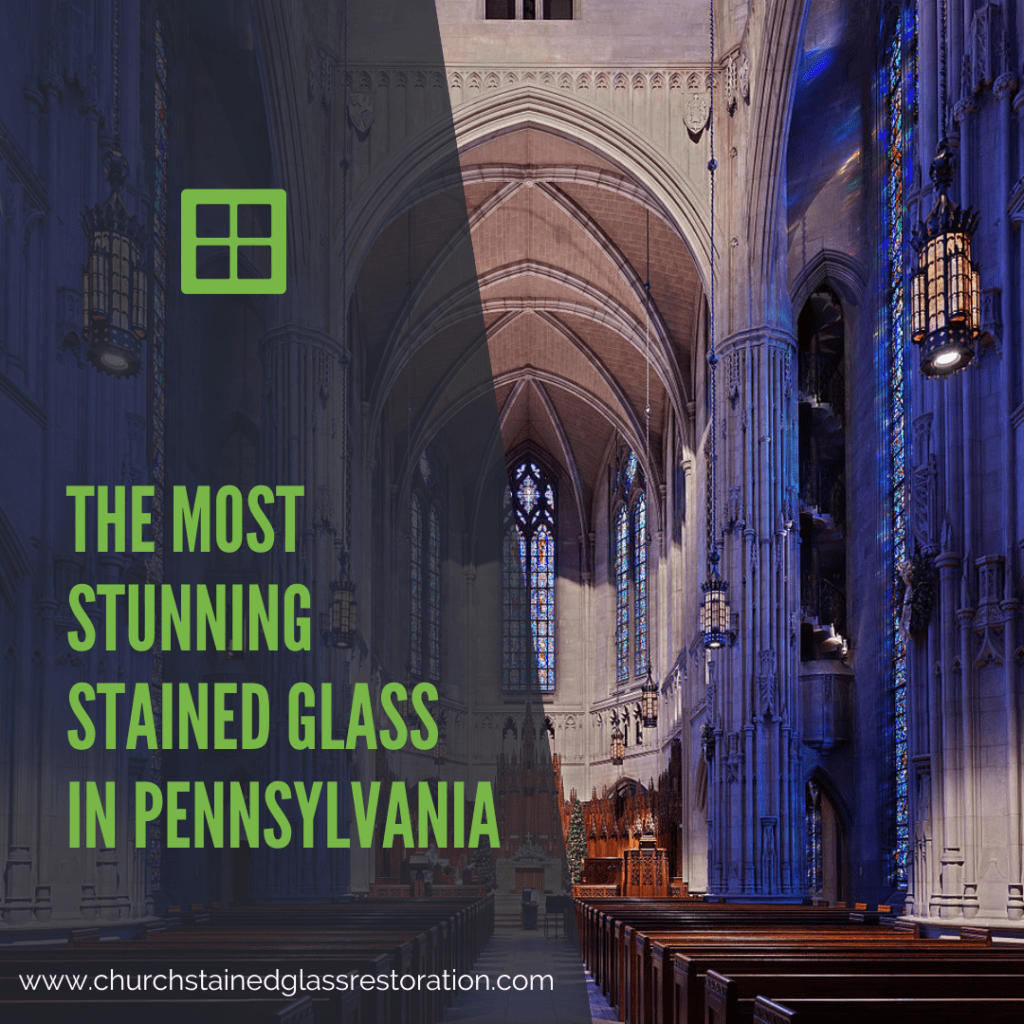 Pennsylvania is a great place for those looking for an exciting experience filled with history, culture, art, and many other discoveries. The state is home to beautiful cathedrals with stunning stained glass windows that showcase religious figures and centuries of craftsmanship. It's truly a unique destination.
Today, we will explore the magnificent stained glass windows found in Pennsylvania cathedrals. These works of art range from classical depictions of biblical stories to bold and colorful modern designs. They honor local craftsmanship and historical influences within the region and are truly awe-inspiring one-of-a-kind creations.
Stained Glass to See in Pennslyvania
Pennsylvania is home to many stunning stained glass buildings with a rich history. Here are some of the most remarkable and iconic works of art in the state.
Heinz Memorial Chapel, Pittsburgh: The chapel houses a beautiful assortment of stained glass windows made in the early 1900s. Every window displays intricate and colorful scenes from the Bible, captivating viewers with their detailed designs and vibrant hues.
Bryn Athyn Cathedral, Bryn Athyn: The cathedral has stunning stained glass windows that were installed in the early 1900s. The windows are known for their intricate details and bright colors that capture the attention of anyone who sees them.
St. Mary of the Assumption Church, Pittsburgh: The church got an exquisite set of stained glass windows in the early 1900s. Each window portrays a scene depicting the life and ministry of Christ. These windows are highly esteemed due to their intricate designs and vibrant use of color even today, as they are considered true works of art.
Old St Joseph's Church, Philadelphia: In this church, a series of stunning stained glass windows were installed during the late 19th century. These windows were carefully crafted and are known for their striking colors and intricate details that will endure for generations to come.
Cathedral Basilica of Saints Peter and Paul, Philadelphia: In the mid-20th century, a collection of stunning stained glass windows was created. These windows have intricate designs, captivating colors, and fascinating shapes that make them unique from other artworks in the region. Many visitors travel for miles to admire these breathtaking windows.
If you're interested in the stunning stained glass installations located throughout Pennsylvania, we'd be happy to help. Our stained glass studio provides expert services for those looking to add stained glass to their Pennsylvania church or restore existing stained glass pieces. Contact us today to learn more.