Church Stained Glass Restoration In Kansas City
Stained Glass Restoration for Kansas City Churches, Chapels, and Cathedrals
There are a wide variety of houses of worship, large and small, throughout Kansas City's beautiful neighborhoods, from Crossroads to Westport. These religious facilities are adorned with some of the most lovely stained glass windows in the entire country. Stained glass, as a rule, begins to deteriorate around 75-100 years of age. However, there are many other factors that speed up the degradation of church stained glass, including severe storms, vandalism, and accidents that require immediate repairs to your church's stained glass. Whether you repair the stained glass on your church because of natural aging or accidental breakage, restoration provides numerous benefits to your church's congregation and the wider community by preserving a piece of local history for future generations.
Restoration Process For Churches In Kansas City
Our restoration process begins with an all-important onsite assessment of your stained glass. This step is key for helping us understand exactly what the scope of your project will be and giving you precise stained glass restoration pricing. We take stock of all the various causes of deterioration (which could be more than one) and then create a custom-tailored restoration outline specifically for your cherished stained glass windows.
We proudly serve all parts of Kansas City, as well as most major metro areas and towns in the states of Kansas and Missouri.
A restoration cost-benefit analysis
A project timeline from start to finish
A comprehensive estimate of repairs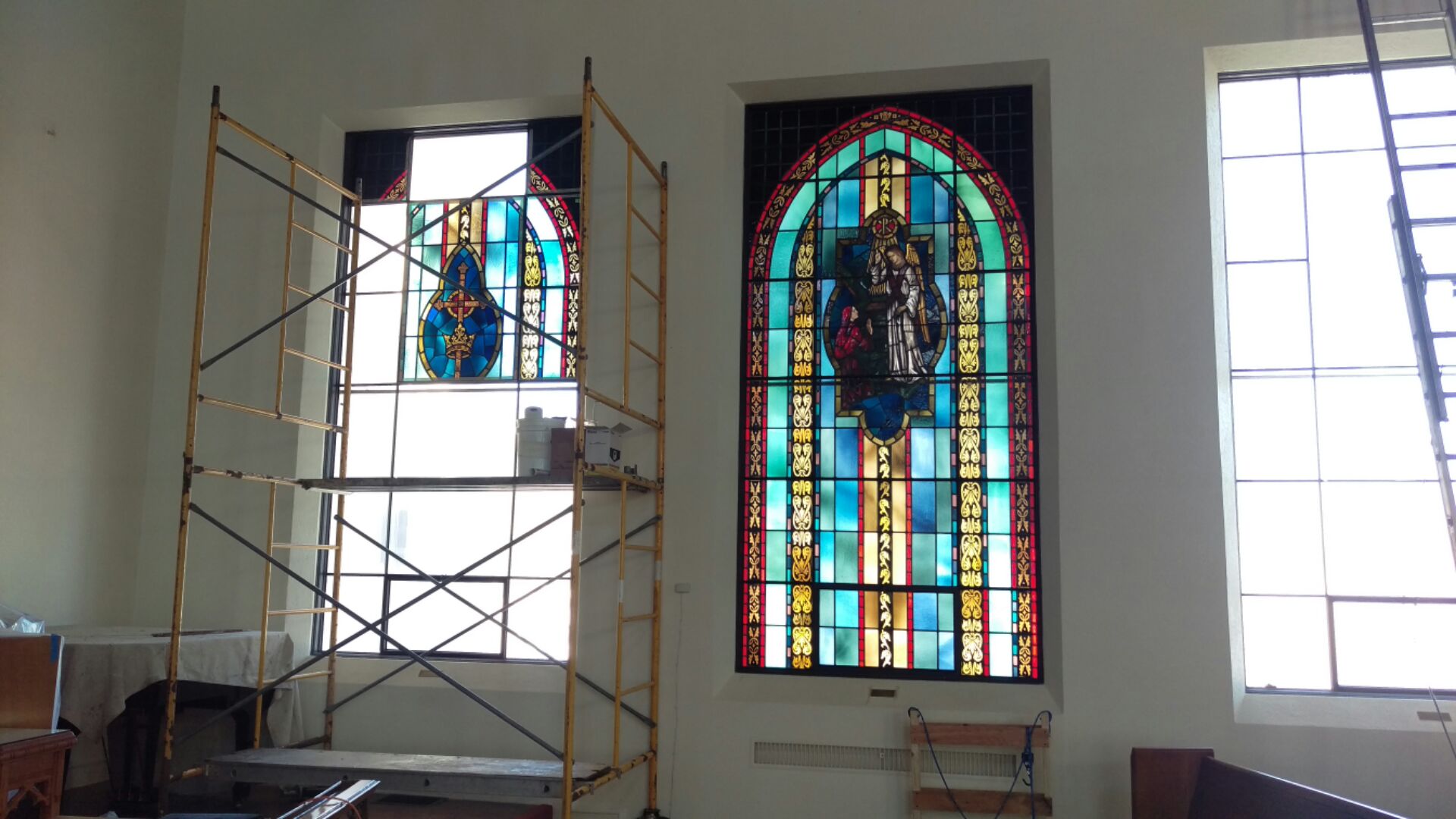 Once your church committee or patrons decide to take on restoring your lovely church stained glass, we begin the process of carefully cleaning and repairing as much of your stained glass right there in your church as we can without disrupting your routine. Sometimes there is nothing we can do for your windows as they stand, but other times we can accomplish quite a bit of work without removing anything. It just depends on the age of your windows and the degree of degradation to the glass and surrounding frame.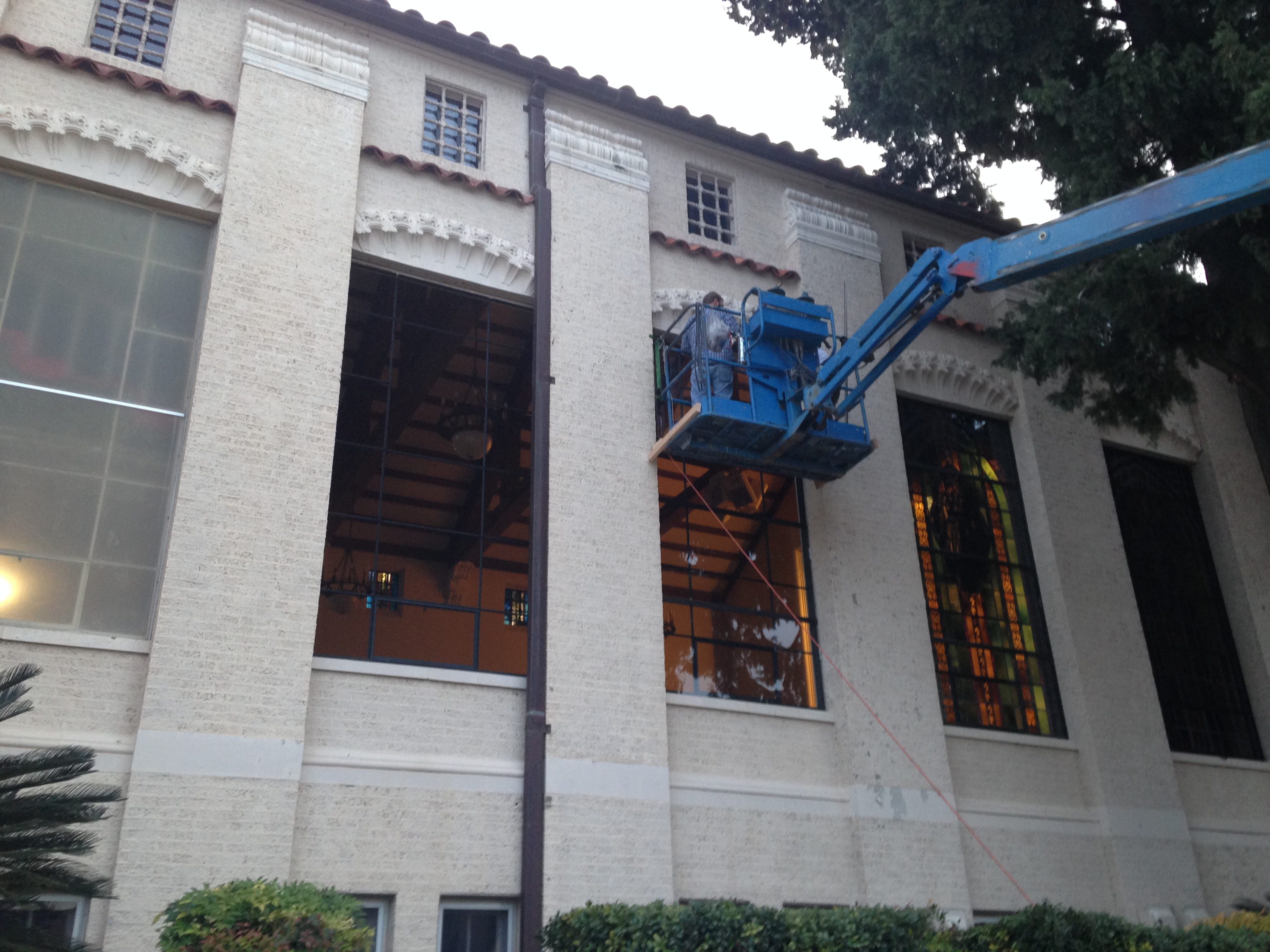 Next, we remove the pieces we do need to repair offsite with the utmost care and transport them to our studio. On smaller windows, this is a quick and usually simple process, only requiring a few of our skilled workmen on ladders. However, for those larger, towering windows, we often need to bring in special lift equipment and additional crews to make sure they are removed without additional damage to the glass.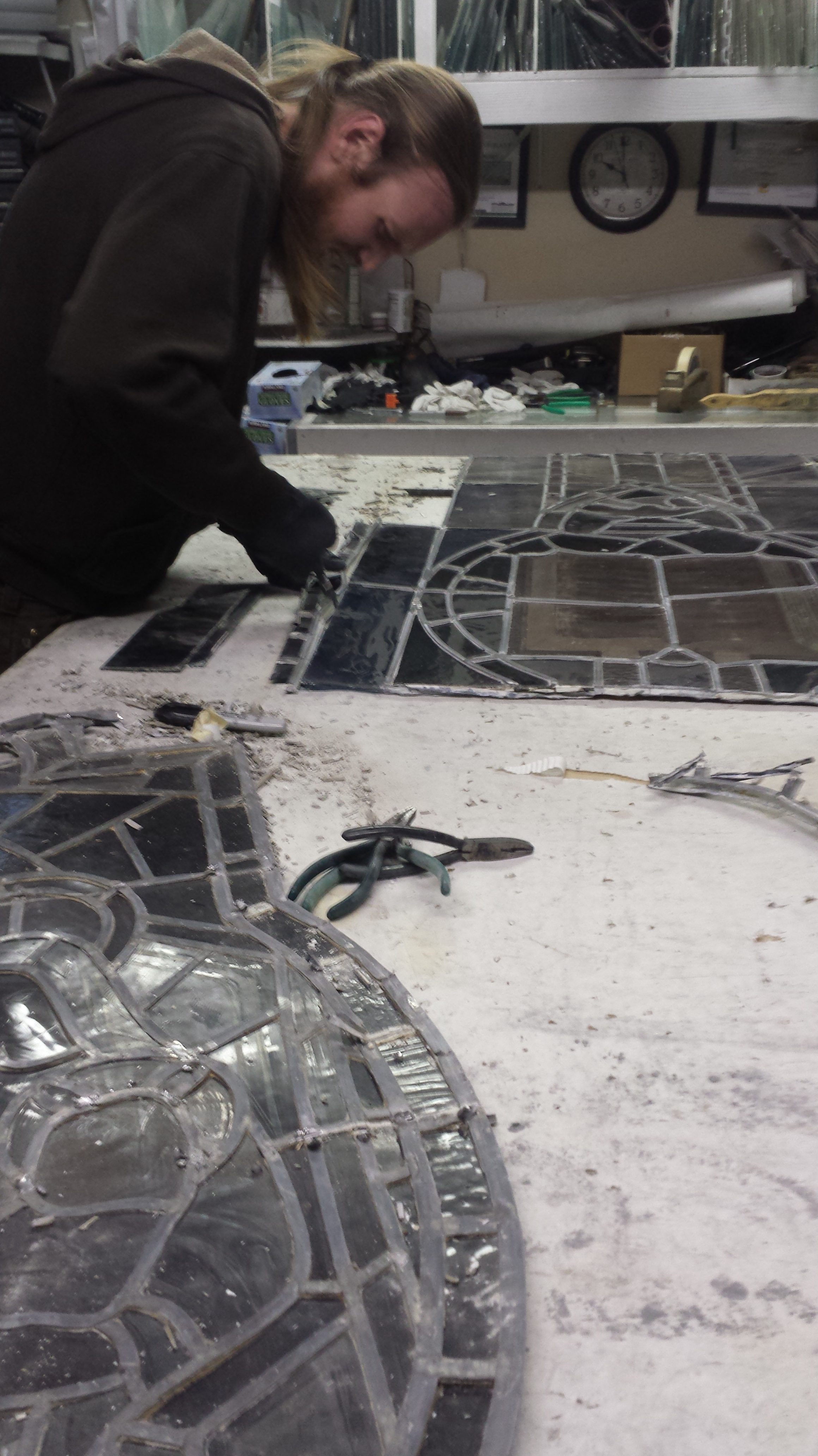 Once your Kansas City church's stained glass windows are taken out and arrive safely at our stained glass repair studio, we get going on the work that will bring them back to their former glory. All of the glass is thoroughly soaked in a nontoxic solution to remove generations of built-up dust and grime. Frames that are failing are rebuilt or reinforced to give them decades of new life. The most time consuming and "artistic" parts of the restoration are the repairs we make to the glass itself. Often, new glass pieces need to be artfully created to perfectly match the original glass of your church's vintage windows. However, it is well worth the time and expense for the authentic look it provides!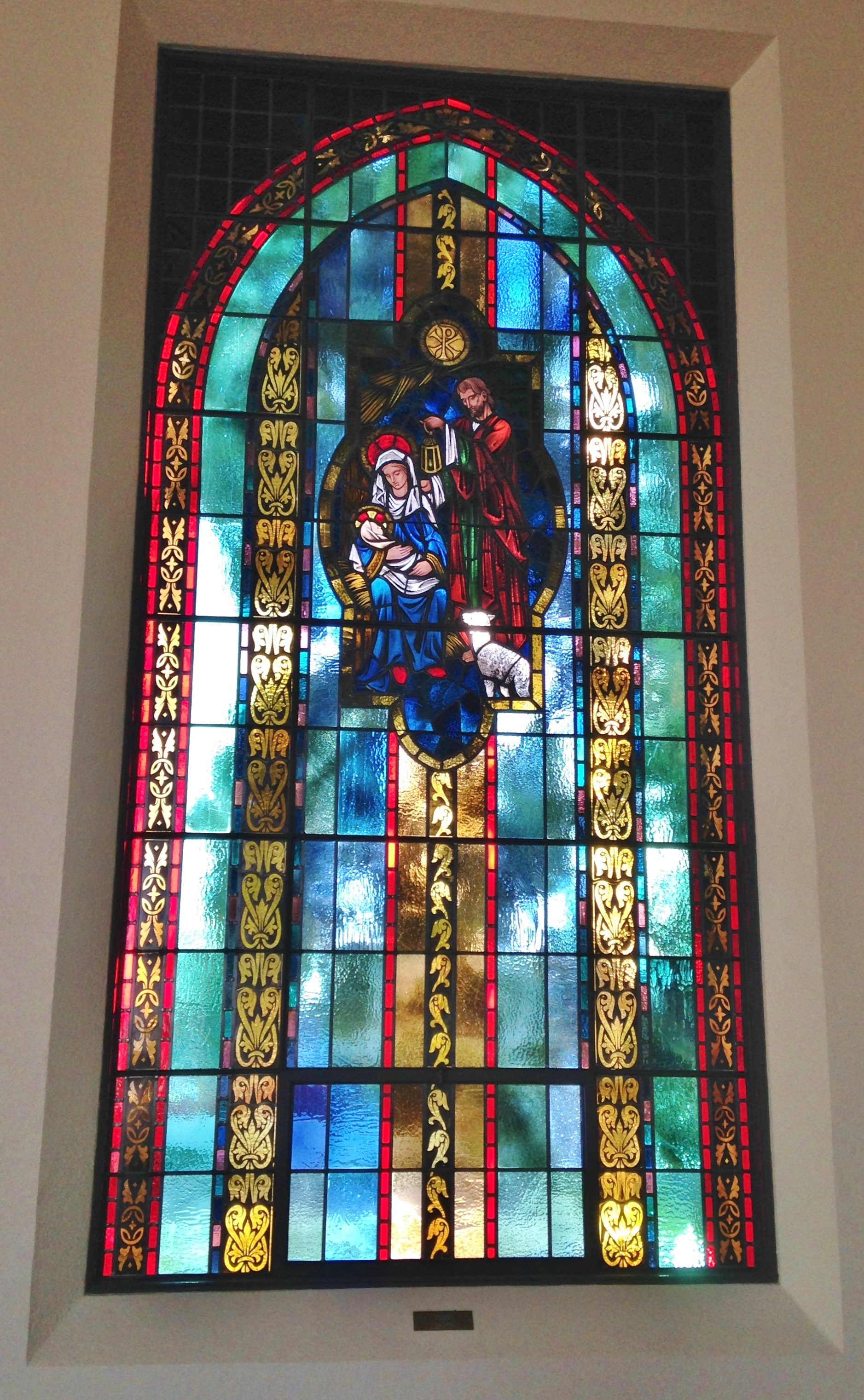 Finally, each stained glass fragment or window is carefully loaded up and delivered back to its original home—your church. Now our restoration crews will carefully replace the entire window or missing parts to fit seamlessly back in. The crews are sure to use care in and around your church space, so they leave your chapel better than they found it. This step is our favorite because we finally get to see the stained glass in its loving church environment nearly exactly how it stood decades upon decades ago. 
Kansas City's Church Stained Glass Restoration Experts
Church Stained Glass Restoration offers arguably the best church stained glass repair service here in Kansas City and in the entire country. For decades, we have specialized in religious stained glass restoration for churches, temples, synagogues, and mosques, and we are a trusted partner for restoring the most treasured stained glass windows across the country. We specialize in both the old and new techniques needed to bring these works of art back to their original life and luster. Our services include everything from deep cleaning and minor chip repair to full restoration and entirely new glass.
Due to our breadth of experience, we are also well versed in the sometimes delicate process of working with church committees to bring about a consensus on repairs and repair budgets. If you would like, we have tips and ideas on fundraising to help get your Kansas City church the funds it needs to get the repairs done. With over two decades of church stained glass repair experience, we are truly experts in our field and would love to work with you on your church stained glass restoration and repairs, large or small!  Contact us for more information on church and chapel stained glass repair today!