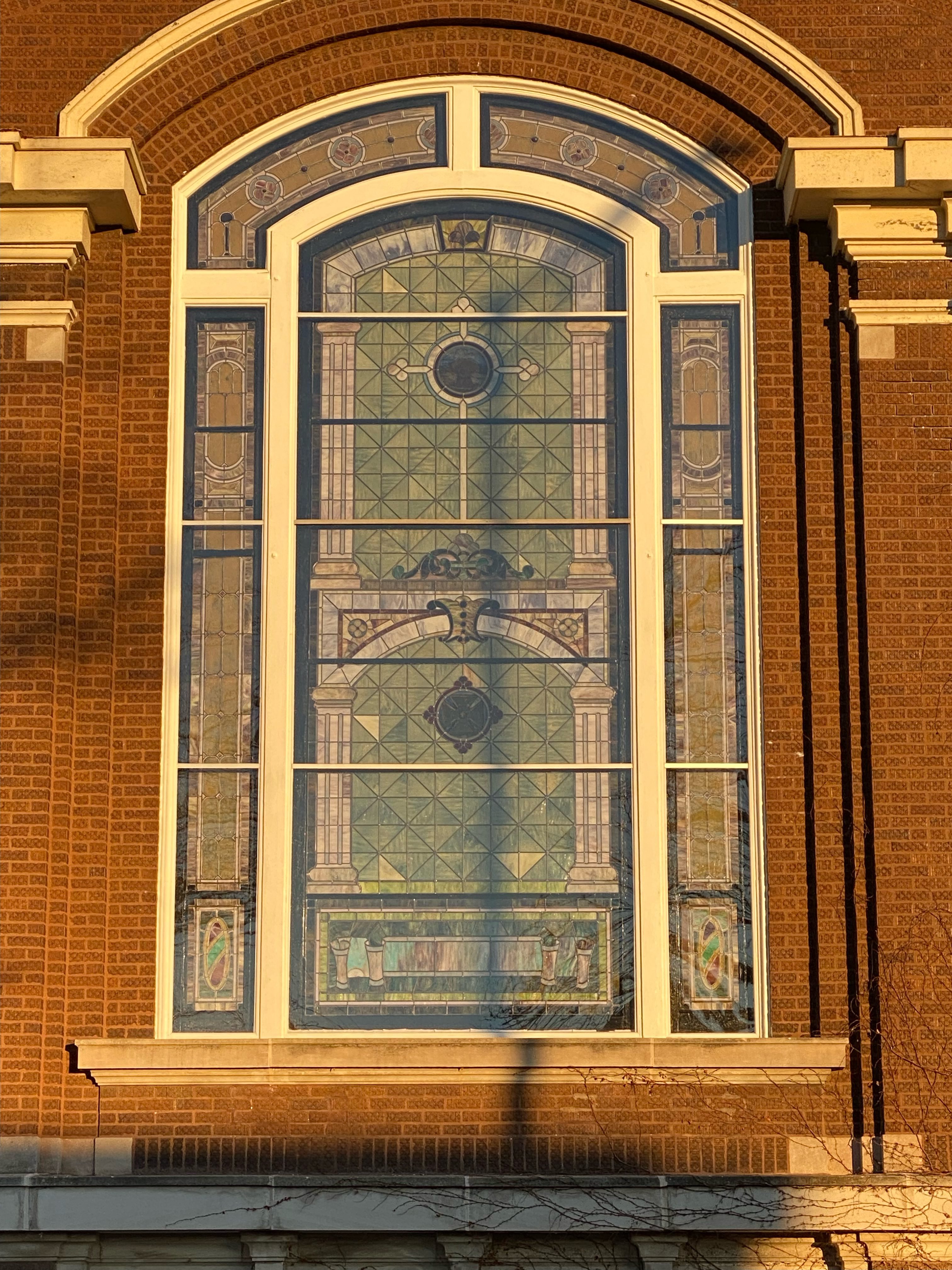 Chicago Miracle Temple Church
Church Stained Glass Restoration and Exterior Protective Glass Project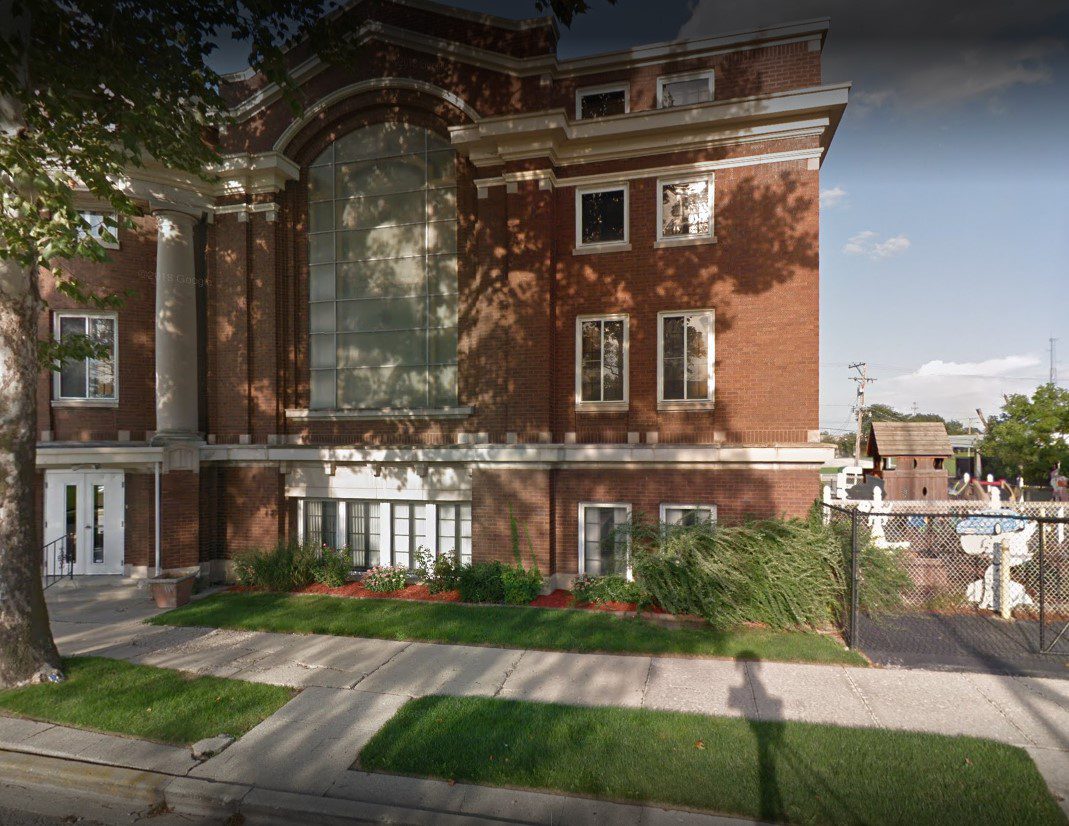 The Chicago Miracle Temple Church located in Chicago Heights experienced a severe windstorm in late 2020 that resulted in its protective Plexiglas blowing off of its stained glass windows. Subsequently, debris from the storm damaged pieces of the exposed stained glass, requiring restoration and a new protective glass solution. The stained glass's lead was severely impacted by the storm, causing the lead to bend and create an irreversible concave shape.
The insurance company paid for all of the restoration work due to the storm. Seven pieces of the largest window were removed due to damage. All of the other windows suffered from warped lead, requiring each one to be rebuilt with new lead came. The windows were brought back to our studio for full restoration and reconstruction. All of the lead was safely disposed of, new lead was created for each window, all restored pieces were polished, and then reinstalled over the course of a few months.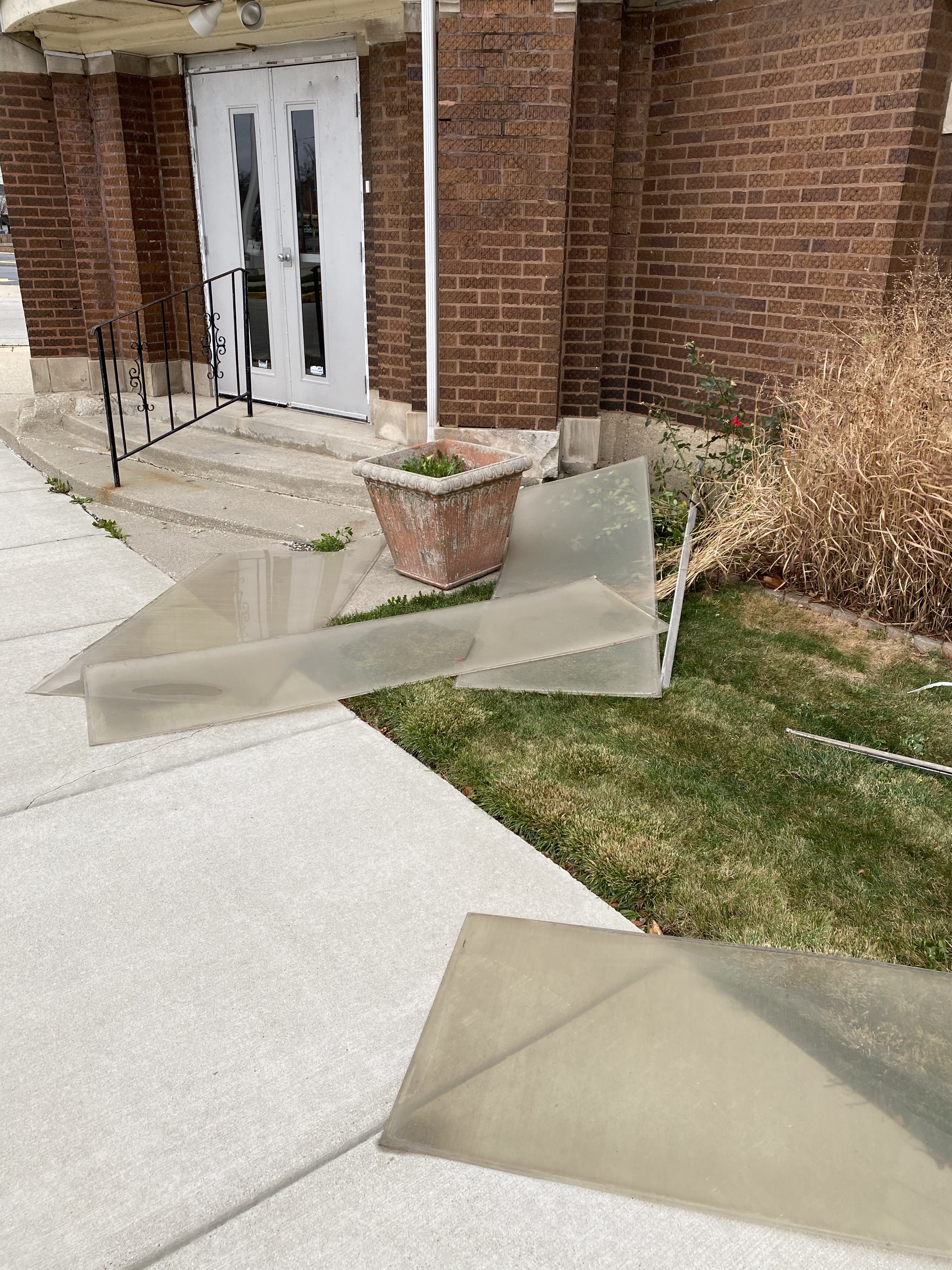 The existing Plexiglas that had blown off the building during the storm had significant discoloration and also detracted from the aesthetic and curb appeal of the church. The stained glass wasn't previously visible through the Plexiglas prior to the damage and required a significant upgrade. The insurance company also paid to have the Plexiglas replaced for protective purposes. After reinstalling the stained glass, we scraped and painted the window frames for a more modern look in preparation for installing the new protective coverings.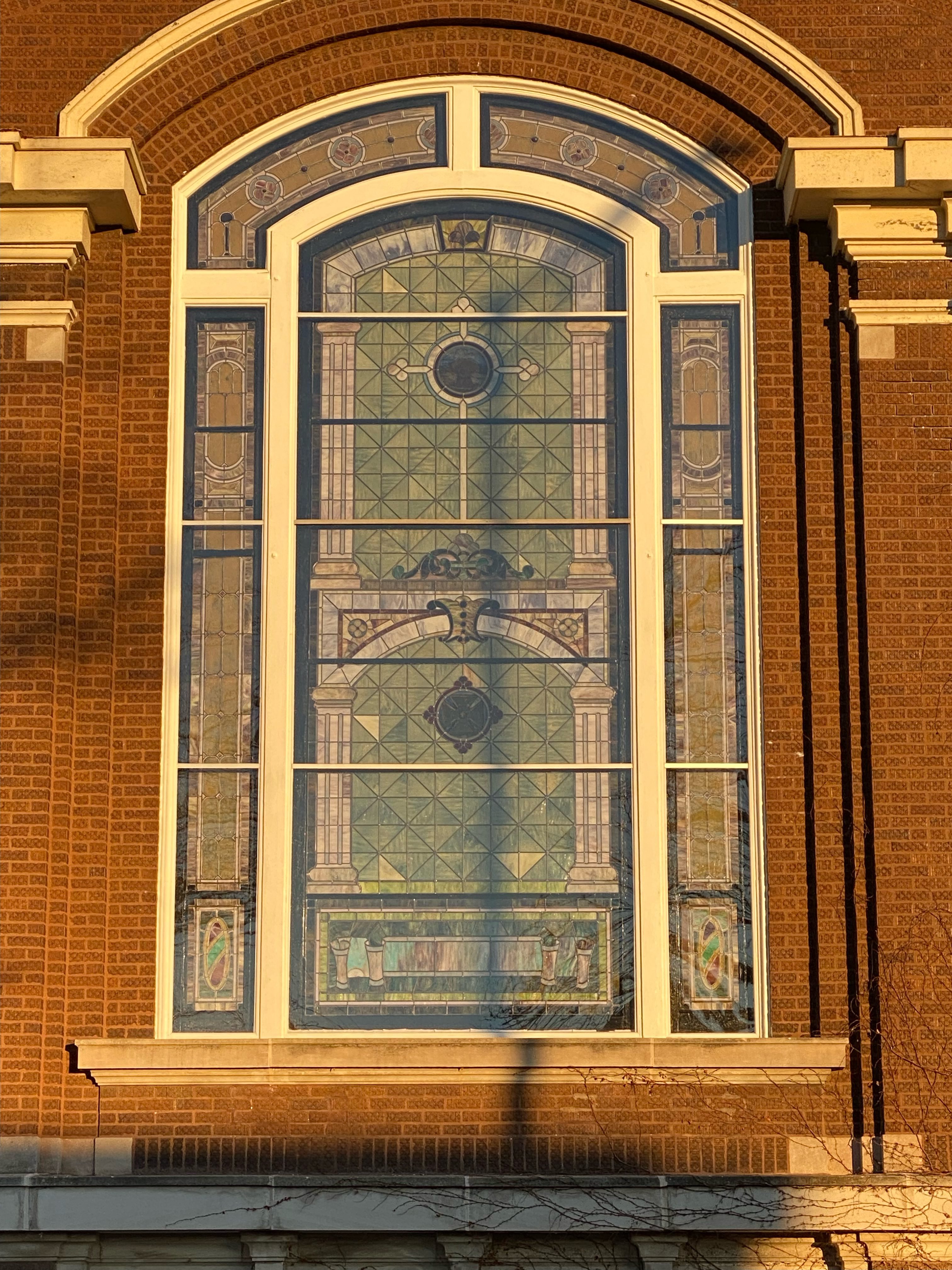 Our team took this opportunity to create custom polycarbonate exterior protective coverings for the stained glass windows. The original Plexiglas didn't follow the natural lines of the window framing and didn't fit the church's exterior. We created custom solutions with a different configuration using larger pieces of vented polycarbonate that followed the contours of the existing framework. This created a much more aesthetically-pleasing look while allowing the stained glass to be viewed from the outside as well.
The vented polycarbonate that was custom-made for this project offers significantly better protection than Plexiglas. The ventilation ensures that no heat build-up will occur and accelerate the deterioration. In order to achieve both beauty and function with protective glass, custom solutions are a must.
Bring new life and beauty to your church with church stained glass restoration from Scottish. Contact our office to speak to a designer about your project or to receive an estimate on our services.