First Baptist Highlands
Dalle de Verre Stained Glass Restoration Project
The First Baptist Highlands is located in Highlands, Texas. This beautiful church houses original dalle de verre glass windows which are also referred to as faceted glass. Celebrated for its stunning, prismatic appearance, the original windows feature an array of colorful, hammered glass set in a matrix of concrete and epoxy resin. While dalle de verre offers a one-of-a-kind effect, it deteriorates more than twice as fast as stained glass and requires considerable maintenance and care. That's why it is truly unique to find this type of glass in churches.
The picture on the right shows the damage from recent vandalism. We're honored to have had the opportunity to restore this incredible piece of art and bring it back to its former glory.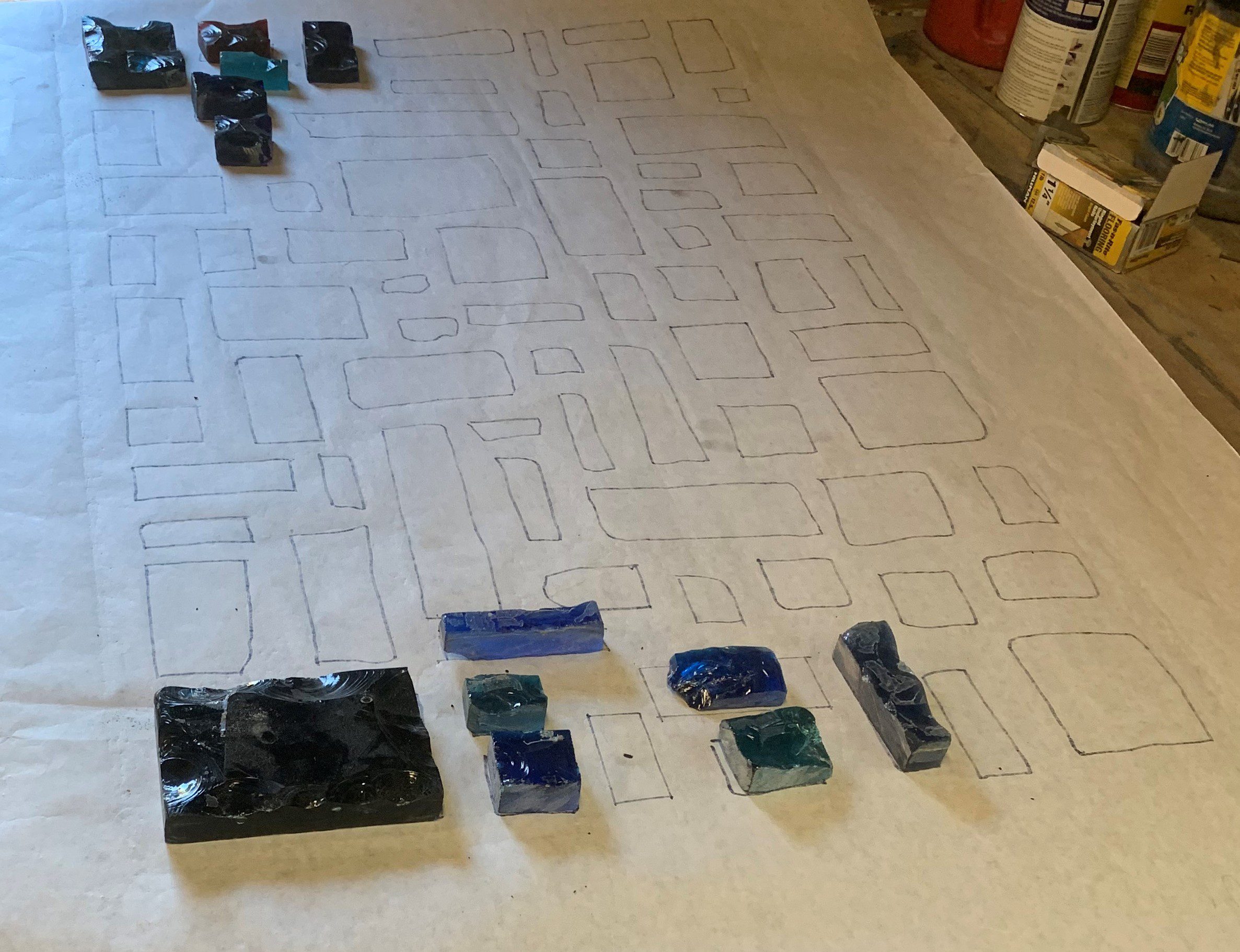 The faceted glass windows experienced significant age-related deterioration in addition to the unfortunate vandalism. We began the restoration process by removing the windows from the church and disassembled them piece by piece. The old cement was completely removed and tediously chipped away from the original glass. We kept as much of the original glass as possible and utilized custom glass blowing for a 100% perfect color match. New cement and epoxy were then poured once all of the glass pieces were restored and in place.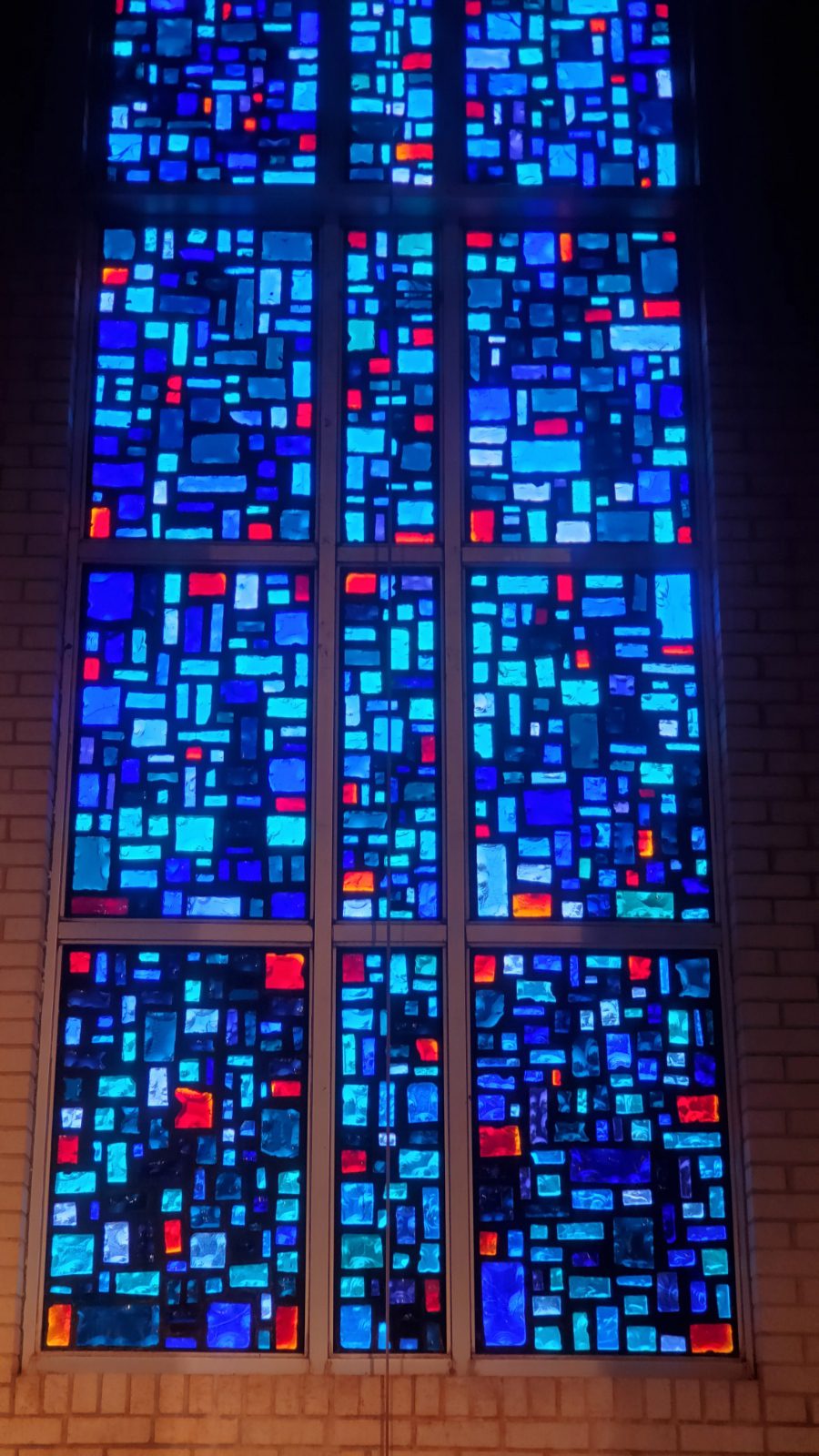 Since dalle de verre glass usually has a lifespan of around 40-50 years under the right conditions, we were able to provide another full product lifespan for this beautiful faceted window. This proved to be a wonderful challenge and we look forward to restoring more dalle de verre glass in the future.
The photo on the right shows the fully restored faceted glass.
Bring new life and beauty to your church with church dalle de verre restoration from Scottish. Contact our office to speak to a designer about your project or to receive an estimate on our services.