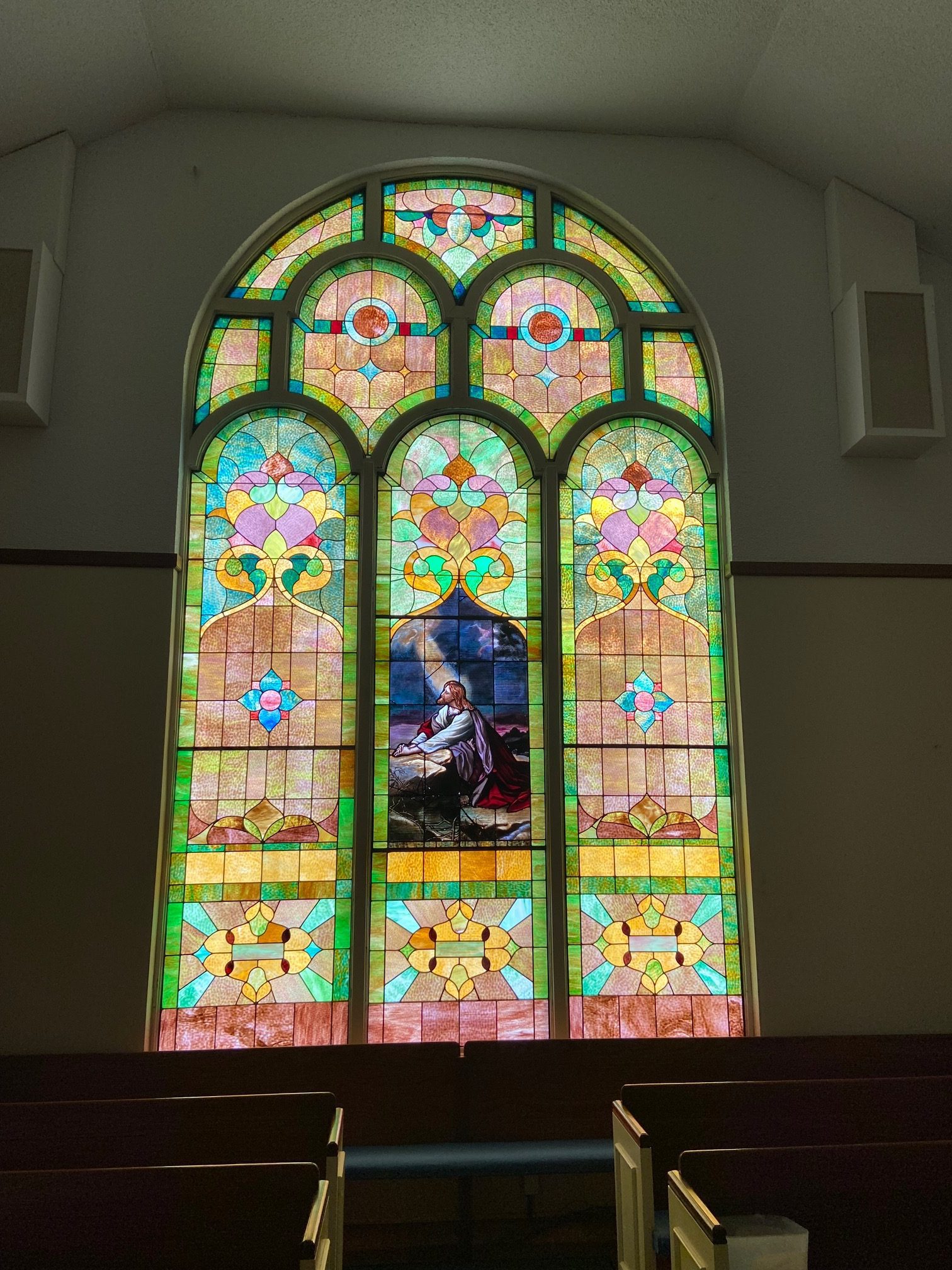 The Rising Church In Arvada, CO
Stained Glass Restoration Project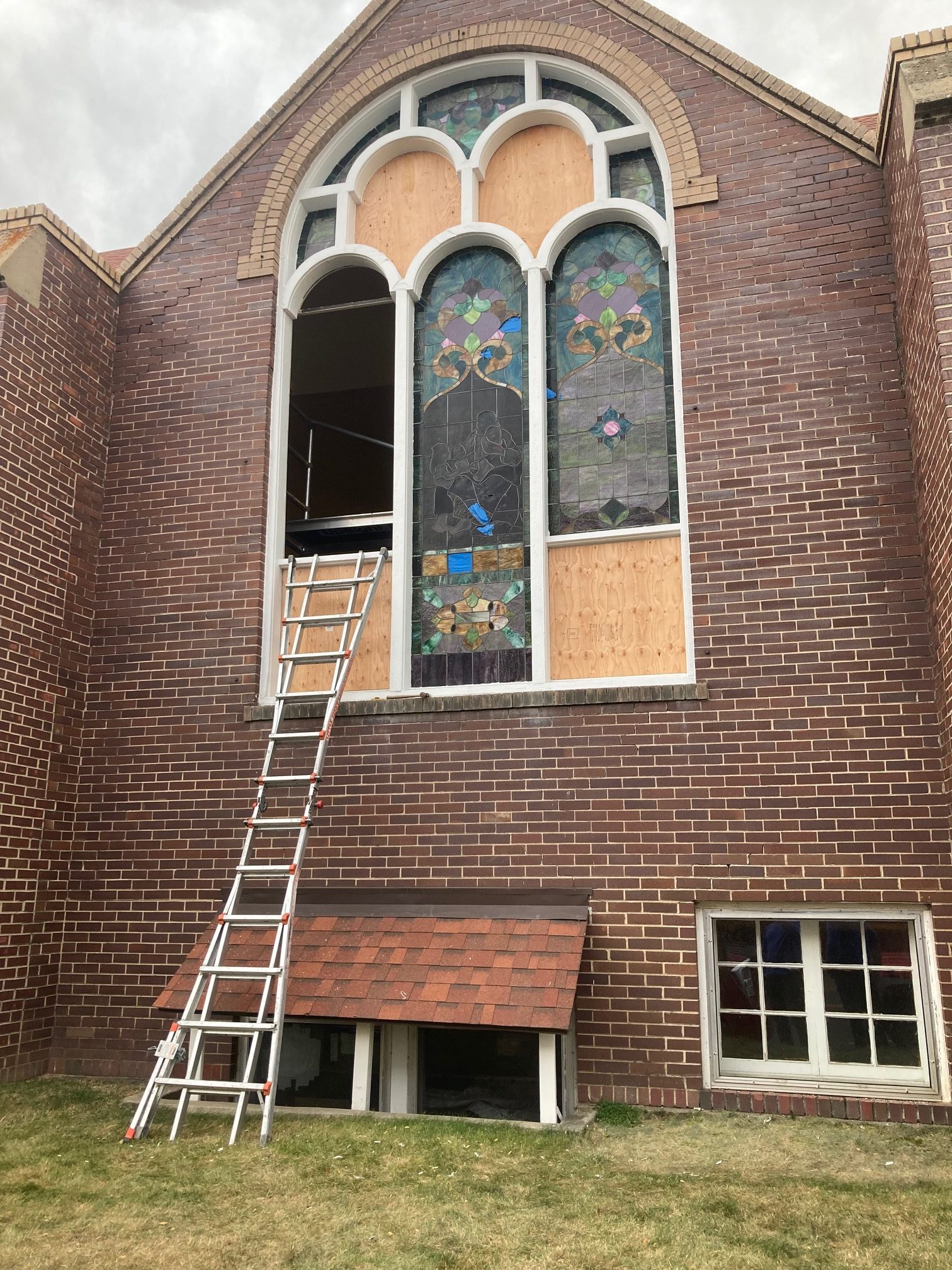 The Rising Church is located in Arvada, CO and was built in 1913. Renowned for its homeless outreach, The Rising Church offers a wide array of community services including food banks. One evening after the church had closed, someone walking by thought that they had heard a noise coming from inside the building. In an effort to stop the commotion inside, they decide to throw rocks through almost all of the windows. Luckily, there wasn't anyone inside but the result was damaged windows all the same.
90% of the original stained glass windows were vandalized. We brought the damaged windows back to our studio for restoration. We began by soaking the windows in order to remove the century of dirt build-up and to help disassemble them easier. All the damaged glass was replaced with perfect color matches either from our existing inventory or custom glass manufacturing. The hand-painted glass pieces underwent a proprietary invisible glass mending process in order to keep as much of the original windows as possible in tact. New lead was also created and the old lead was replaced.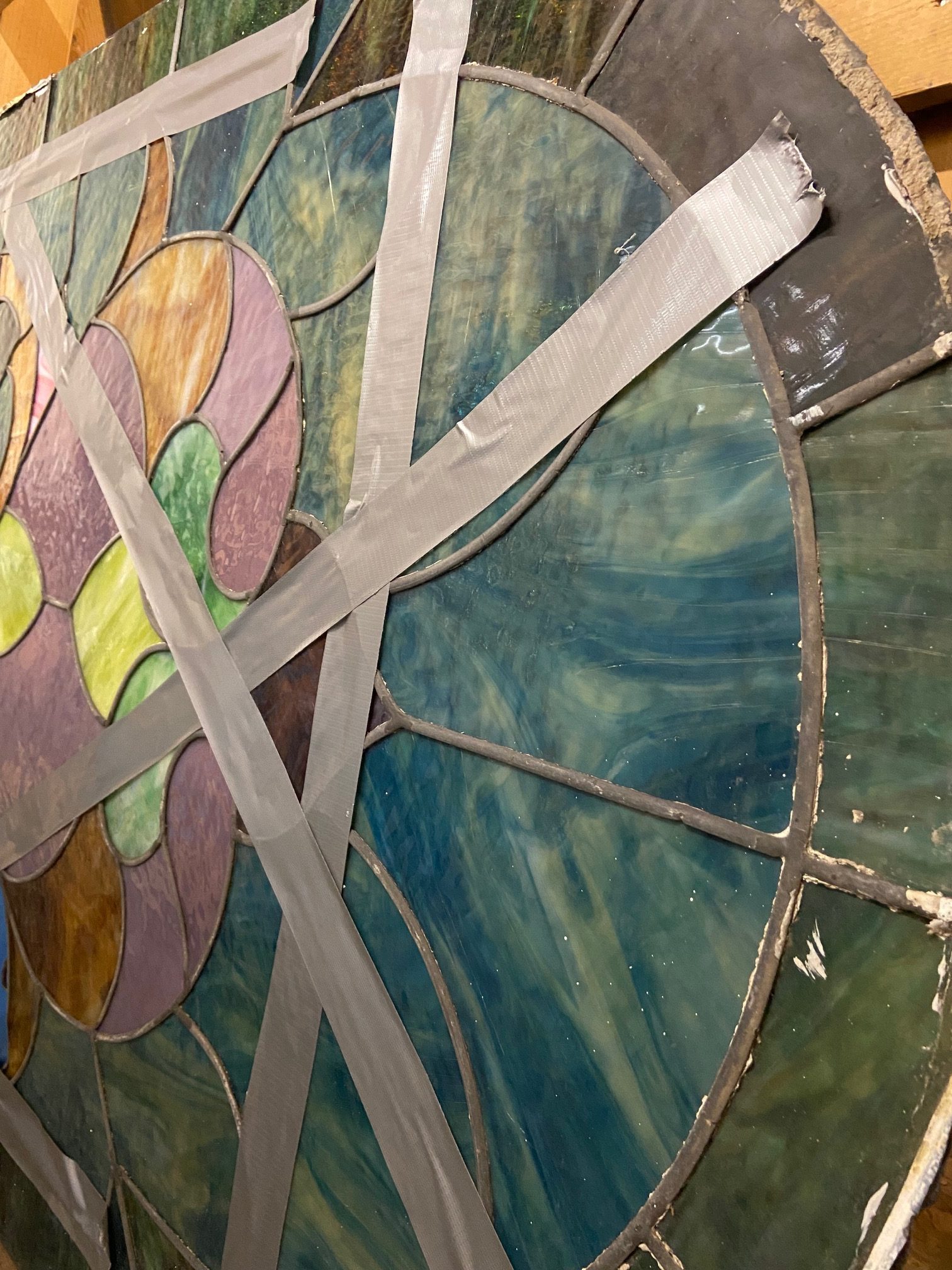 The challenge with this project was that the original windows had missing exterior lead. This was intentionally removed in order to fit the windows into the church's existing framing. We resized the windows accordingly and shaved down some of them on-site in order to ensure the right fit. In addition to resizing the windows, we also painted the exterior window framing to modernize the exterior of the church.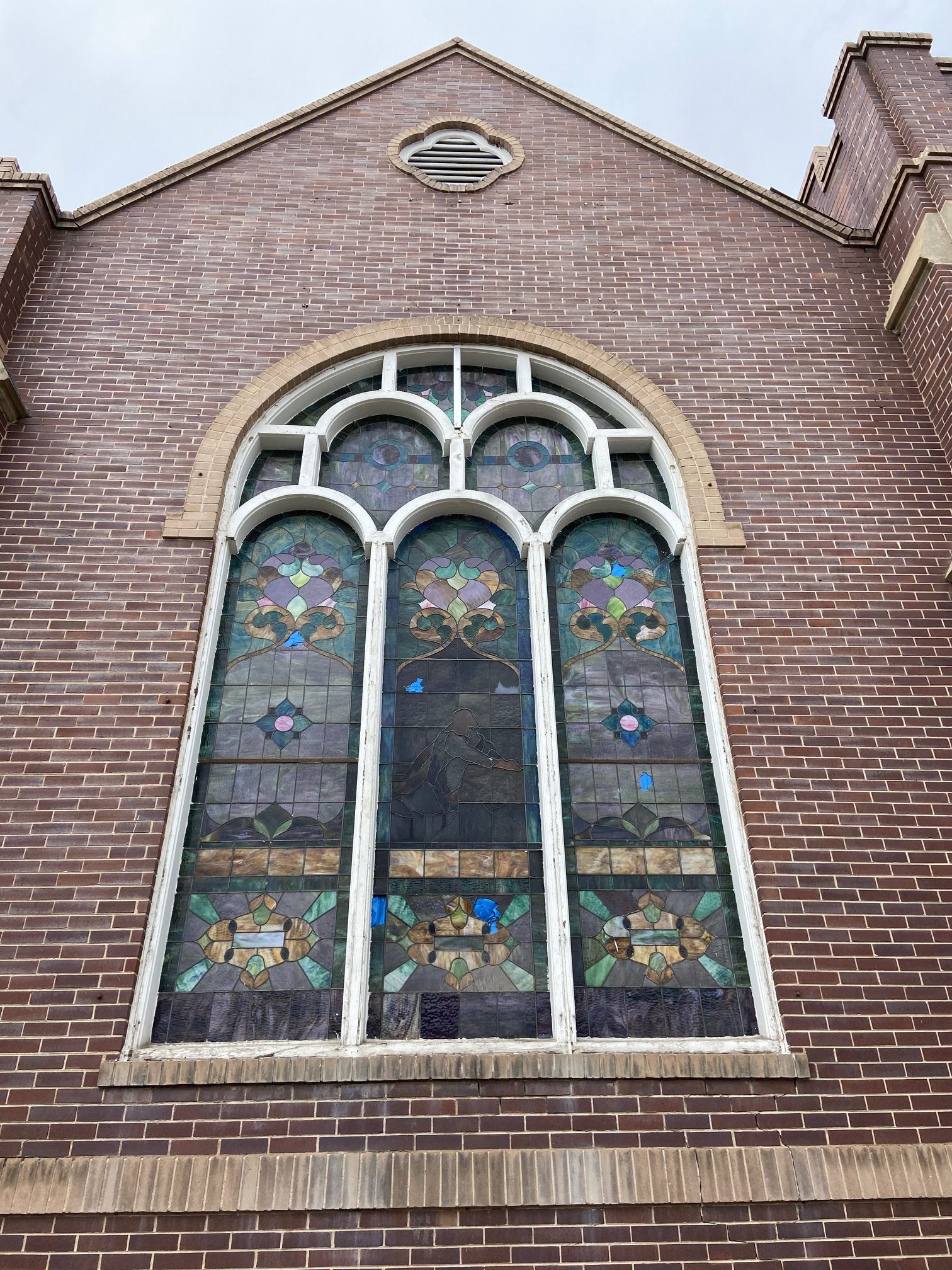 After reinstallation, we added custom vented polycarbonate as an exterior protective cover for all of the stained glass windows. This ensures proper protection, enhanced curb appeal, and at least another century of product life. We're humbled to have had the opportunity to help restore these stunning windows at one of the local churches in our community.
Bring new life and beauty to your church with church stained glass restoration from Scottish. Contact our office to speak to a designer about your project or to receive an estimate on our services.