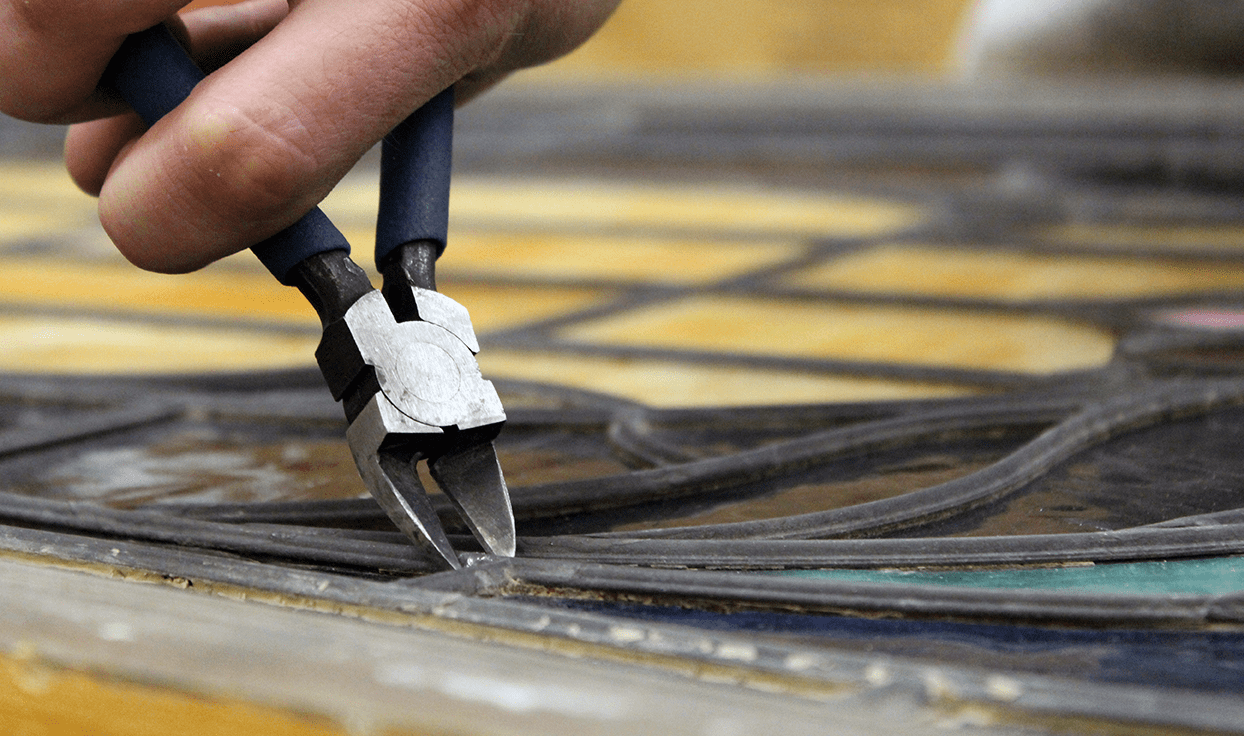 Church Stained Glass Restoration In Fort Worth
Stained Glass Restoration for Fort Worth Churches, Chapels, and Cathedrals
The age-old churches, temples, and cathedrals in Fort Worth, Texas are a critical component of the city's architectural landscape and history. These religious buildings are considered important institutions for their incredible beauty and cultural value. Stained glass windows are often a defining characteristic of many older churches in Fort Worth's historic districts, including the areas of Fairmount, Arlington Heights, and Westcliff. Unfortunately, many of these stained glass windows are in danger of being lost forever. Stained glass begins to deteriorate around 75-100 years of age. When signs of deterioration begin to show or damage occurs, stained glass must be repaired to stay structurally sound. In this case, Fort Worth churches can seek stained glass restoration to preserve their beloved artwork. Repairing the stained glass in your church provides numerous benefits to your members and community and can even help keep a piece of local history alive for future generations to experience.
Restoration Process For Churches In Fort Worth
The first step in restoring stained glass is evaluating its condition. We accomplish this by conducting an inspection in person so that we can closely examine the glass and take note of all damage that has occurred. Completing this step allows us to determine the best path for repairing the damage and gives us the ability to provide you with a more accurate estimate of the total cost. 
A restoration cost-benefit analysis
A project timeline from start to finish
A comprehensive estimate of repairs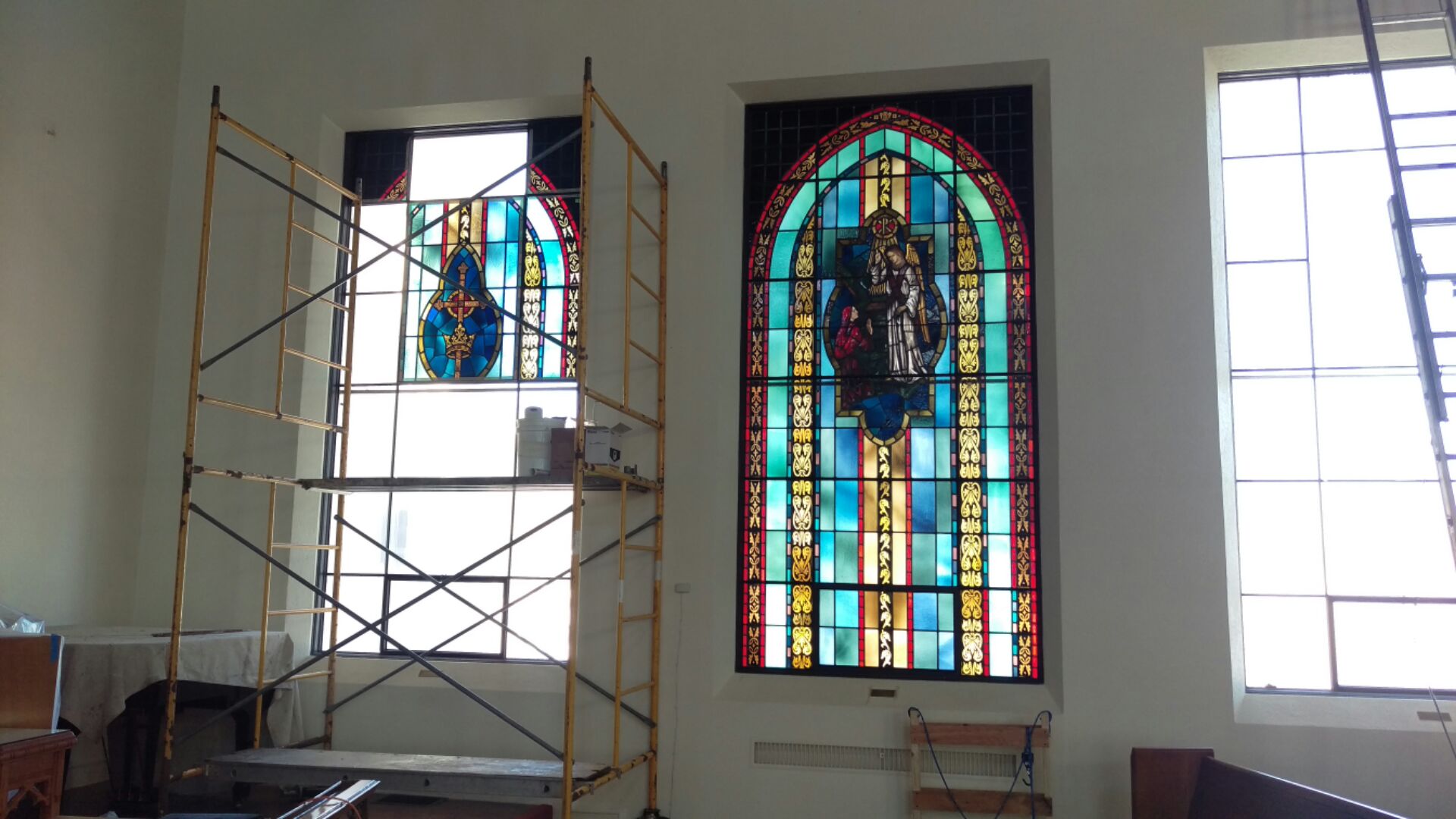 Once your church committee has confirmed your decision to go ahead with the restoration, we will proceed by completing as much of the work as we can onsite. Carefully, we will try to clean and repair the stained glass without disrupting your church's normal routine. Sometimes there is very little we can do to improve your stained glass windows as they are, but in some cases, we can complete a great deal of work without removing any parts or pieces. Ultimately, it depends on the age of your stained glass and the extent of the damage it has suffered.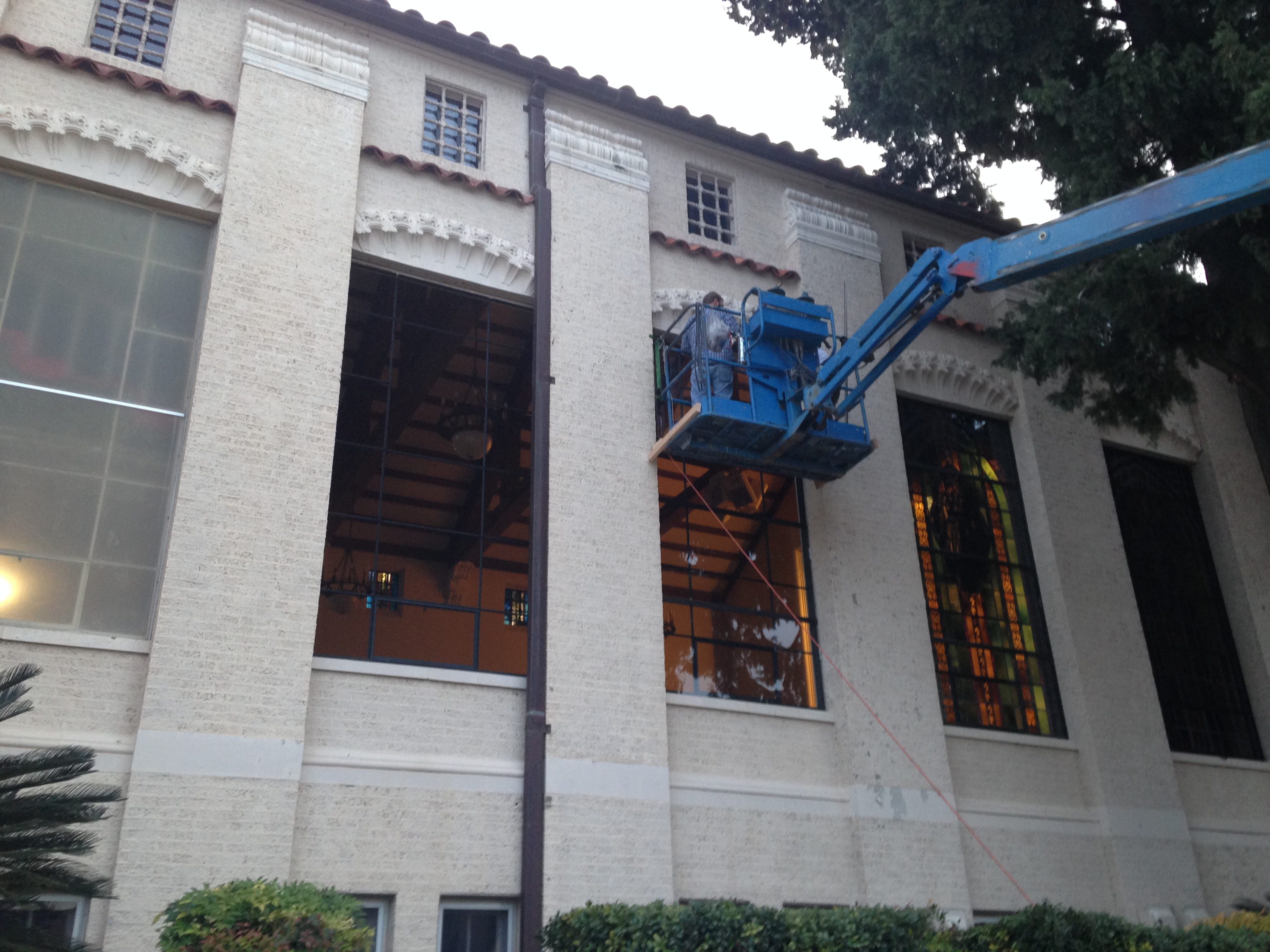 Next, we carefully extract the pieces of glass that need offsite repairs. In some cases, if the damage is extensive, which is often the case with vandalism and hail, the entire window may need to be removed. If we can, we will remove the pieces using a ladder. If the damaged section is large, we will use lifting equipment to accomplish the task. In either case, we will go about the process with the utmost care and precision. Once the damaged sections have been removed, they are transported to our studio where we can begin work.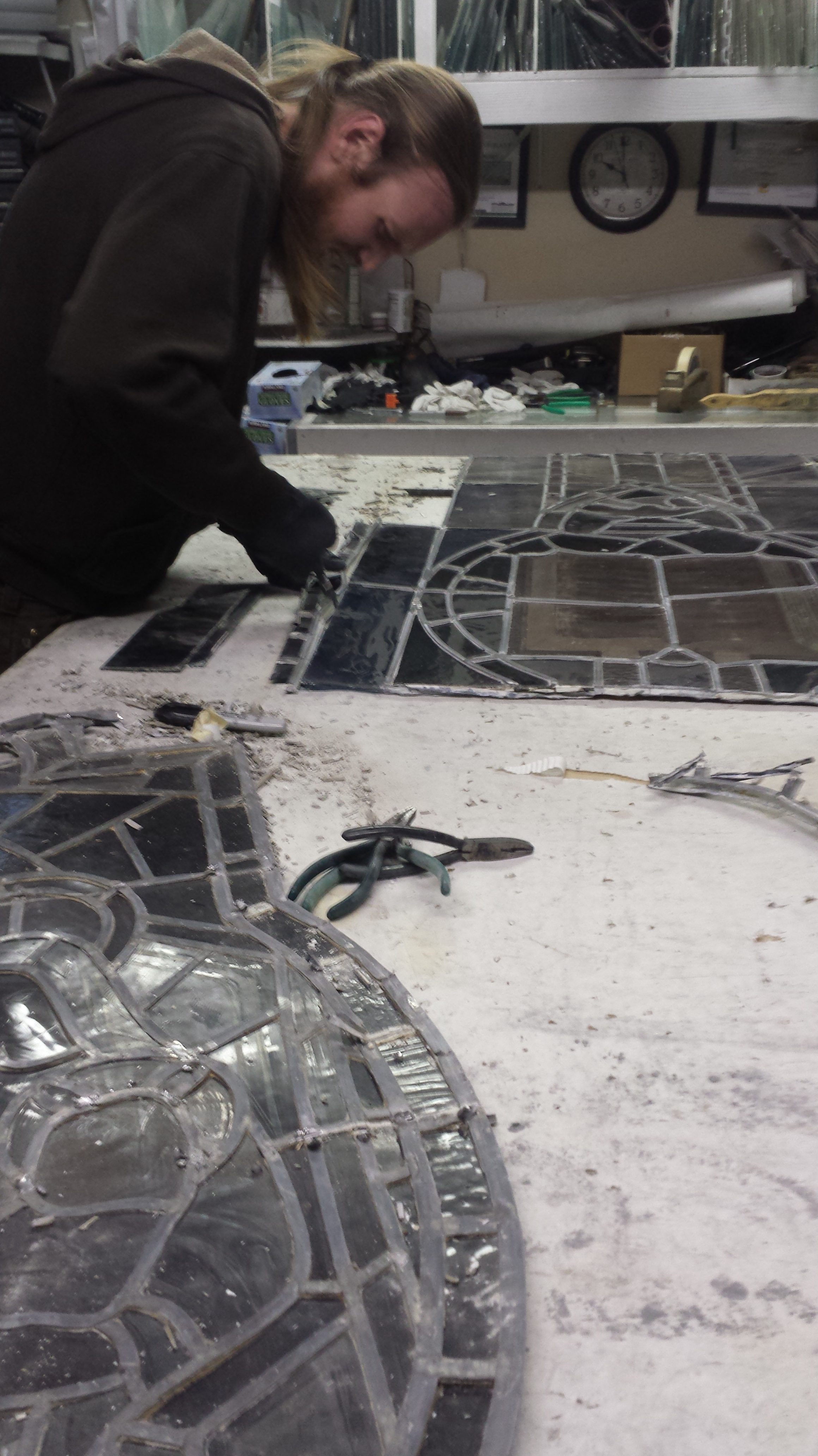 Once your Fort Worth church's stained glass windows arrive safely at the doorstep of our repair studio, we will begin the task of cleaning and repairing them right away. Each stained glass panel is placed in a bath of gentle cleansing solution and is allowed to soak before being cleaned and taken apart. Next, the damaged glass pieces are replicated and replaced with new glass. This is often a tedious and time-consuming process since it requires selecting each piece by hand, cutting it into the correct shape, and reproducing all hand-painted details. However, it is well worth the effort since this is the best way to ensure that your stained glass windows retain their authentic appearance and beauty.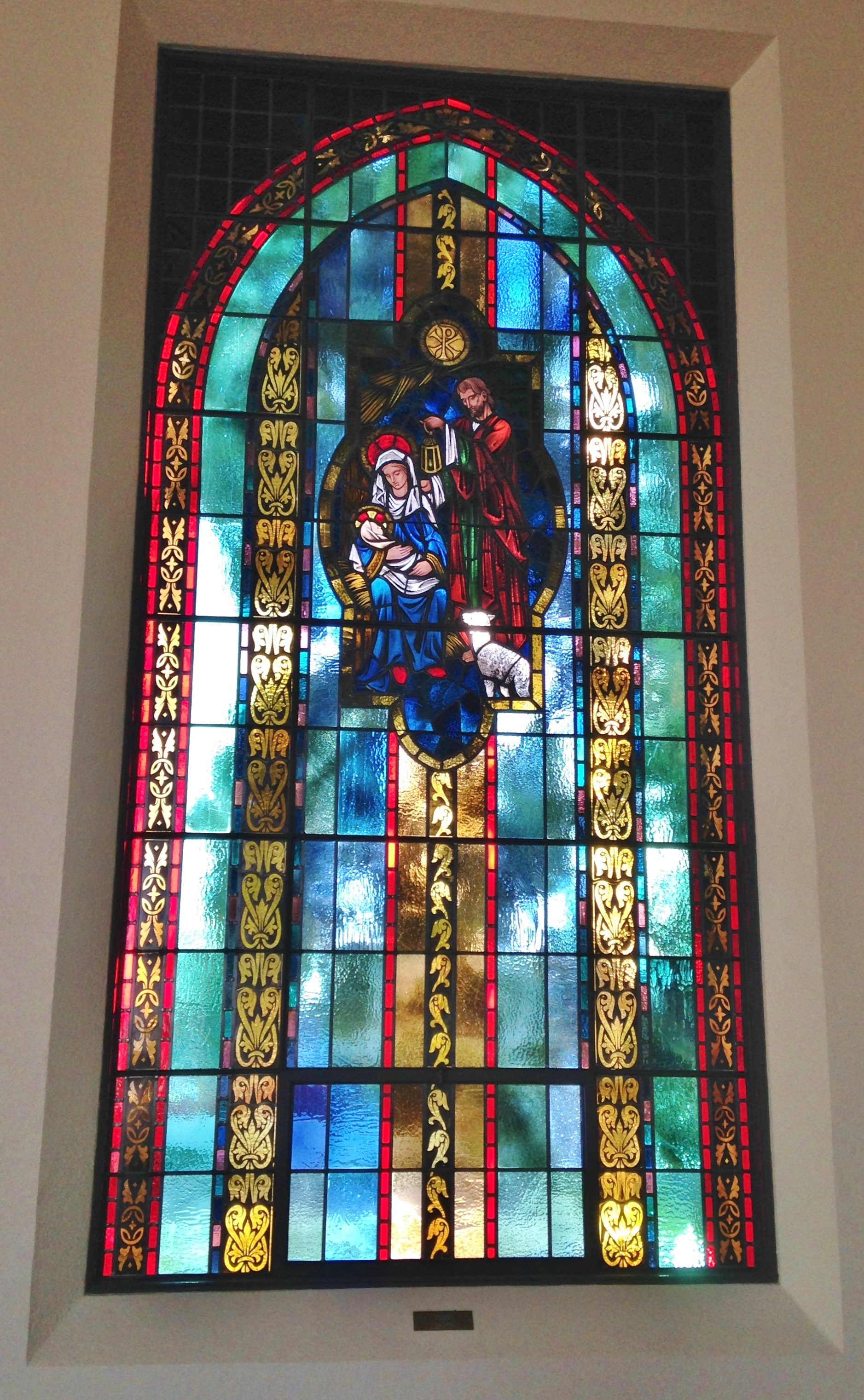 Finally, the newly repaired and restored stained glass is brought back to its original home: your lovely church and community. Next, our skilled technicians will work with care to reinsert the stained glass, handling it gently and paying extreme attention to detail. We strive to be constantly respectful when working in a church, and we try to leave it better than we found it. This final step is our favorite since it's the moment that everyone gets to see the incredible beauty of the stained glass once it's back in its original setting. The stained glass shines with brilliance and vibrancy, looking just as beautiful as it did decades ago.
Fort Worth's Church Stained Glass Restoration Experts
Church Stained Glass Restoration is the most trusted and highly regarded source for stained glass restoration in Fort Worth. We have been involved in the stained glass industry for over 25 years and have successfully repaired stained glass windows in cathedrals, temples, and churches throughout the country. Our process uses both traditional techniques and modern engineering to guarantee flawless results. Our services include everything from cleaning and hail damage repair to extensive restorations and the creation of new stained glass windows. Due to our years of experience, we are also knowledgeable when it comes to financing matters and are experts in helping our clients find options that meet their budget. In the past, we have even assisted with fundraising efforts. With over two decades of experience in church stained glass repair, we are truly experts in our field, and our clients agree! If you are in need of church stained glass restoration or repair, we would be honored to have the opportunity to speak with you about your project. Contact us for more information on church and chapel stained glass repair in Fort Worth today!