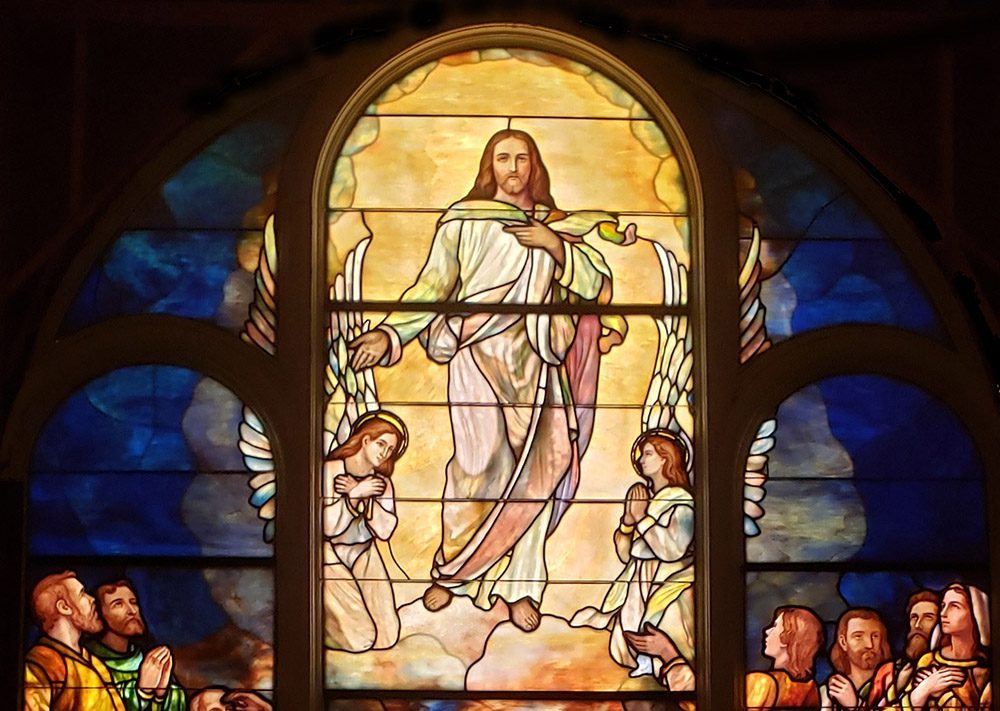 Green's Farms Church in Westport, CT
Tiffany Stained Glass Restoration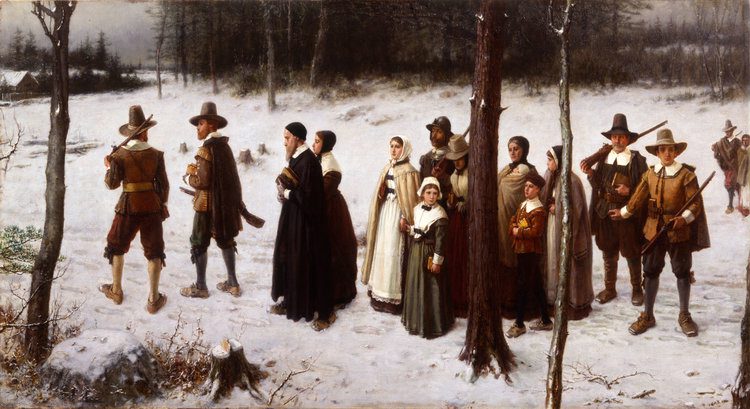 The Green's Farms Church History
Green's Farms Church is located in Westport, CT with a congregation that's been worshipping at this church since 1711. Its incredible, rich history follows the footsteps of the pilgrims and has persevered through wars, snowstorms, hurricanes, and other calamities for over 300 years without missing a Sunday. Green's Farms Church is a community staple with a devoted following.
Stained Glass Restoration Project Background
Through the years, the church has had to rebuild multiple times with the last Meetinghouse built in 1853. Still standing today, the congregation decided it was time to expand their church property in order to provide a larger sanctuary for its members. In order to do so, they decided to extend its main sanctuary about eight feet. During the start of this project, congregation members inspected the original stained glass window that was installed after the property was built. They noticed that the 115-year-old window had significant signs of deterioration among the glass and lead. This happened to be the perfect time to restore their beloved window and we are so honored to have had the opportunity to do so.
Stained Glass Restoration Assessment
Our studio was contacted by the general contractor working on extending their property. One of our master stained glass artisans performed a comprehensive assessment of their glass. The assessment showed serious buckling as well as many cracked pieces of glass, deteriorating lead, and faded, flaking paint. The damage was caused by age, gravity, heat exposure, and poor maintenance. We believe that an abrasive chemical cleaner was used to clean the windows which further contributed to the softening lead and paint flaking off.
Our Custom Restoration Approach
Once the restoration was approved, our team removed the stained glass window and transported it back to our main studio located in Colorado for restoration. The window was carefully dissembled as we created a custom solution for this piece.
As the project progressed, we discovered that this stained glass is believed to be an original Tiffany window. The church supports this belief and while the glass is not signed, the composition and original workmanship also support this. Due to this revelation, we decided to pursue utilizing our conservation protocol instead of our typical restoration techniques.
Understanding How Original Tiffany Glass Is Created
Tiffany glass refers to stained glass developed and produced from 1878 to 1933 at the Tiffany Studios in New York by Louis Comfort Tiffany and a team of designers. The highly valued glass produced by this studio is often celebrated for its noteworthy glass choices as well as proprietary design methods. The studio is known for utilizing two layers, in some cases even three layers, of glass in order to create full dimension and stunning, life-like color. This technique was always used for painted glass features, specifically on faces and hands, in order to deliver richer detail and color.
One of the well-known glass choices that Tiffany windows often utilize is drapery glass. Drapery glass is a sheet of heavily folded glass that delivers the appearance of fabric folds. Tiffany heavily used drapery glass in ecclesiastical stained glass windows in order to create that three-dimensional effect for robes, angel wings, and more. Drapery glass requires expert skill and experience to create- each sheet produced from this artisanal process is unique and therefore, impossible to recreate with a perfect match.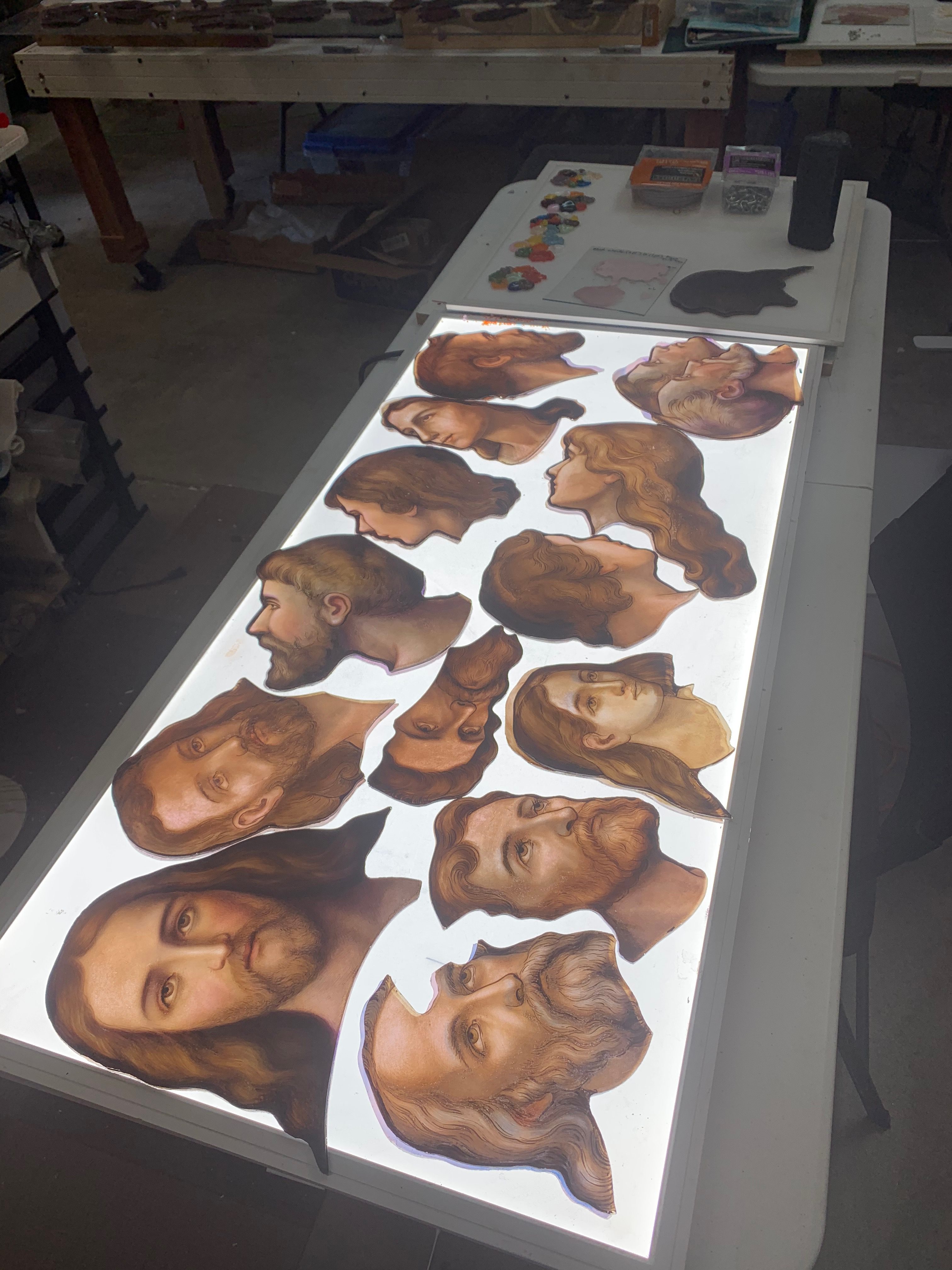 Our Conservation Protocol for Restoring Original Tiffany Glass
The original stained glass window from Green's Farms Church featured the techniques and drapery glass as mentioned above. Due to the nature of this window, our team pursued a conservation protocol for restoration. Conservation requires different, highly technical applications in order to maintain all original pieces of the window. Normally, stained glass restorations often utilize replacement glass but since we believe this was an original Tiffany window, conservation was our first priority. We utilized our proprietary invisible mending techniques in order to preserve all of the original glass. New lead was created to replace the deteriorated support while our painted glass expert worked on restoring the faded and flaking paint. Each layer of glass required paint touchups in order to bring it back to its original glory.
Custom LED Lighting
The church decided they wanted the windows to only be viewable from the inside and to remove all exterior exposure for long-term longevity. We worked with a lighting construction company to create custom LED panels in order to create the backlit stained glass window. With over 30,000 tiny LED bulbs, we were able to achieve that incredible, eye-catching daylight look for all hours of the day and night. This solution was also ideal for keeping the restored stained glass in the best condition possible by eliminating exterior and heat exposure. The LED light panel developed for this project features lighting that also doesn't generate heat. By installing this LED feature, their conserved stained glass window should last at least another 200 years.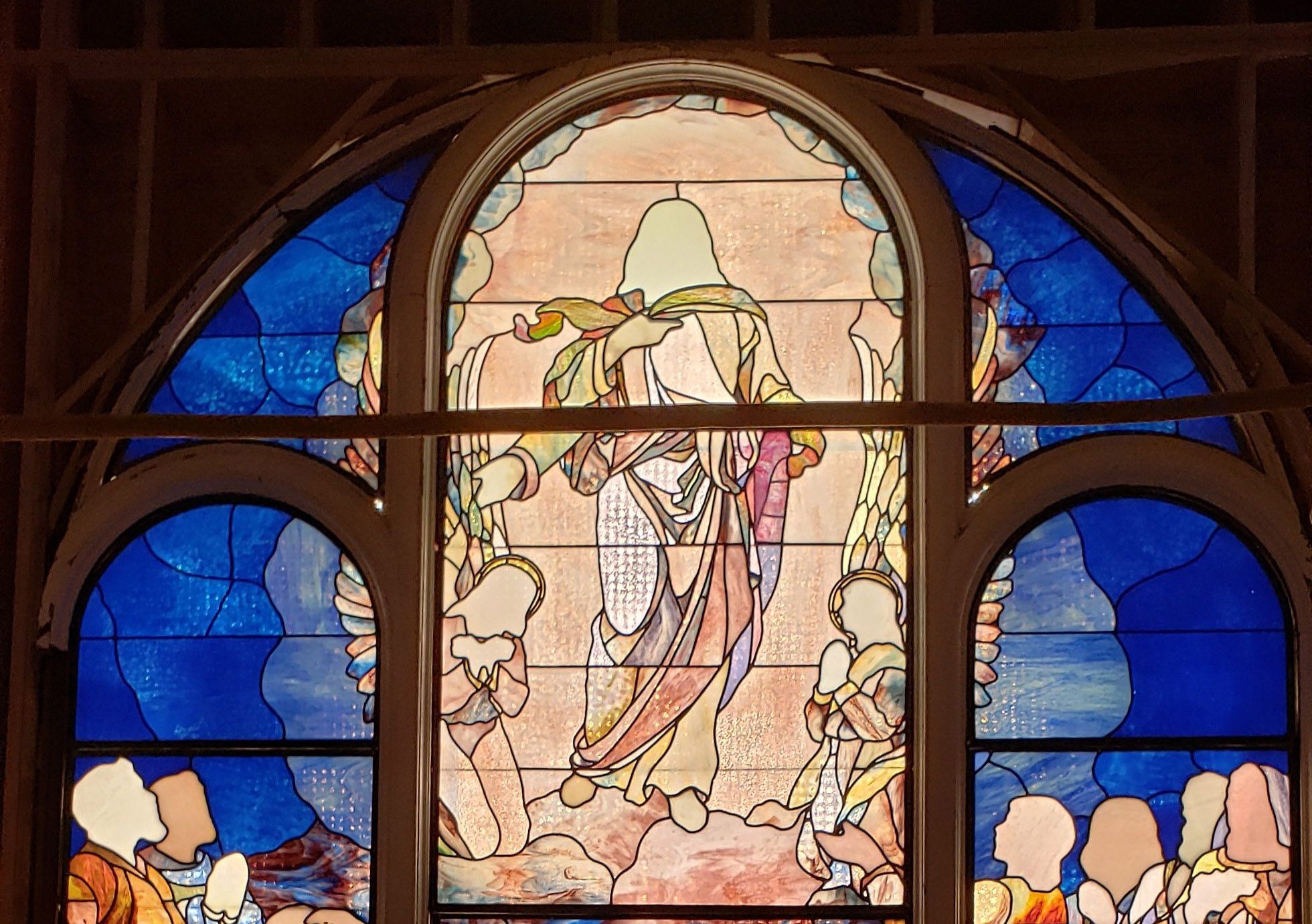 Re-Installation of the Conserved Tiffany Stained Glass Window
The property extension was completed in four months just in time for re-installing the successfully conserved stained glass window. Since there are multiple layers in Tiffany glass, it took our team twice as long as other projects in order to properly restore each layer. As you can see in this photo, this is the first layer of the glass. It features the basic background colors but doesn't have any of the detail work.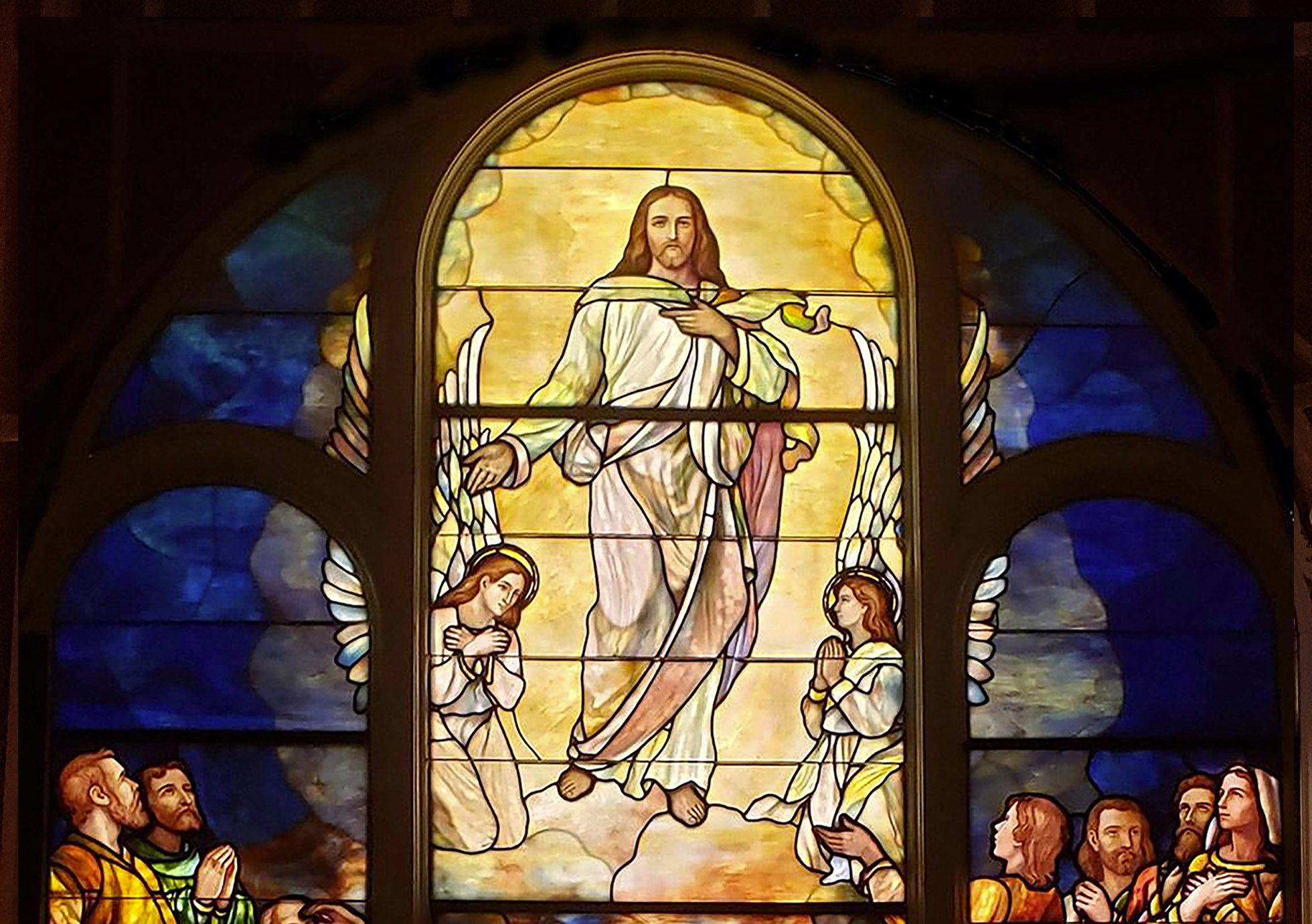 Successful Tiffany Stained Glass Conservation
With the second layer of glass installed, you can see the incredible three-dimensional effect created by this original Tiffany technique. The LED panel further promotes that luminous, ethereal glow. We are humbled to have had this opportunity to successfully conserve this highly treasured stained glass window.
Bring new life and beauty to your church with Church Stained Glass Restoration from Scottish. Contact our office to speak to a designer about your project or to receive an estimate on our services.