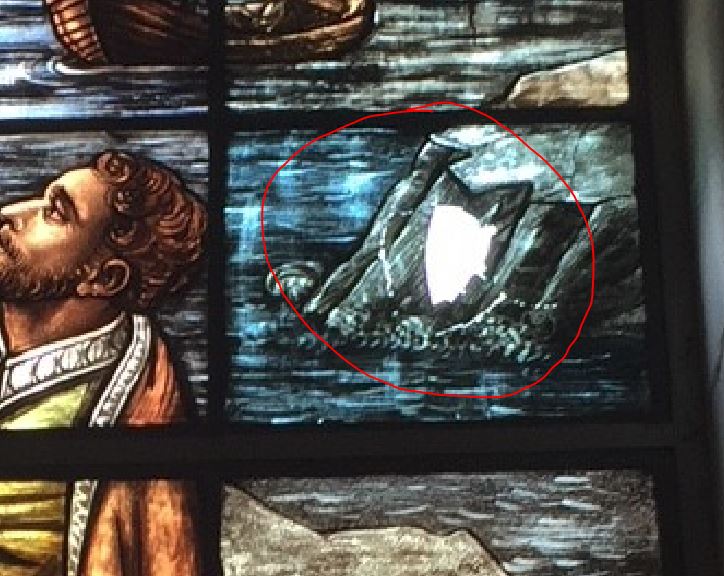 Soldier's Memorial Chapel in Fort Carson, Colorado
Painted Glass Restoration Project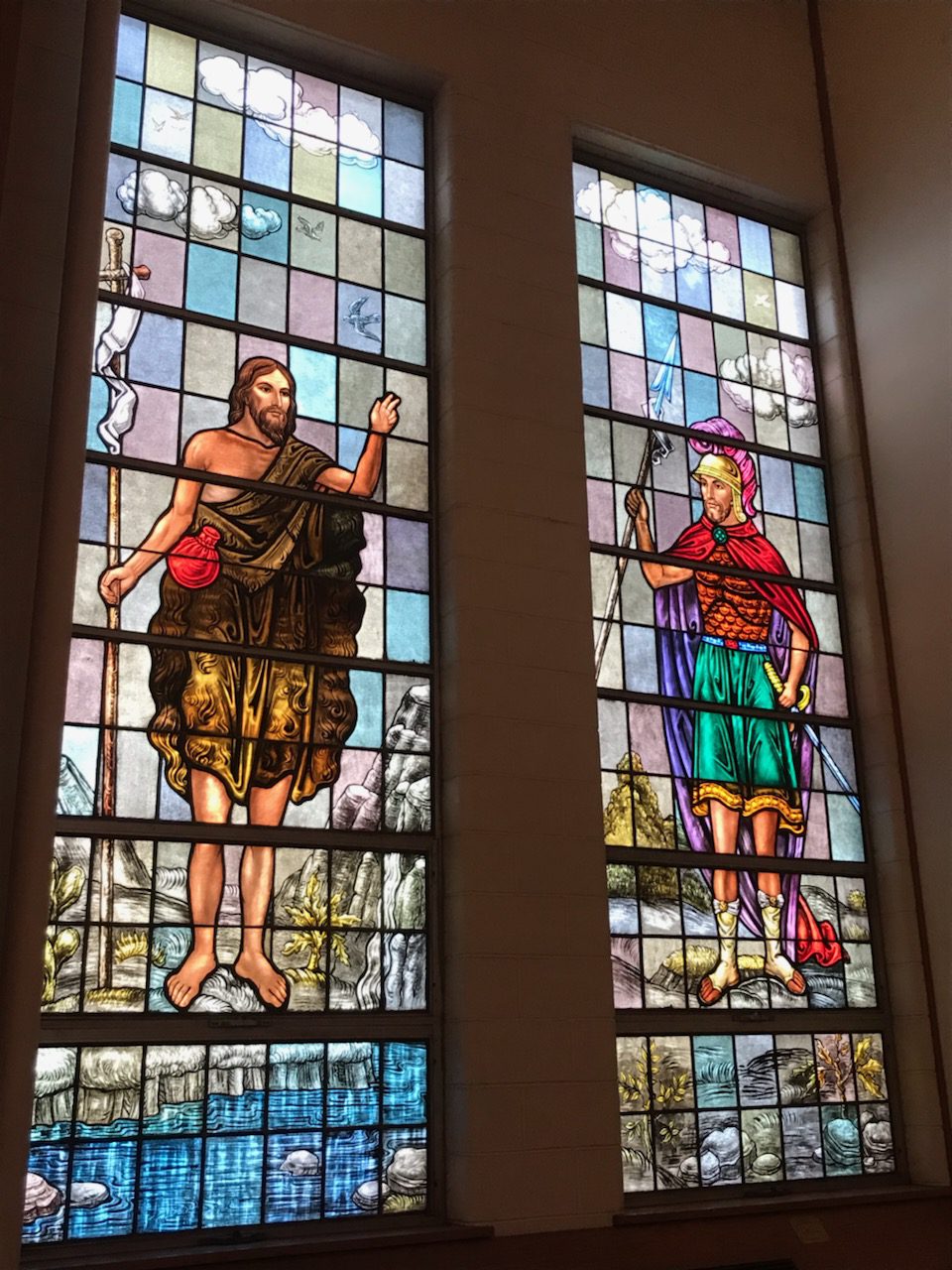 The Soldier's Memorial Chapel is located at Fort Carson in Colorado. Fort Carson is home to the 4th Infantry Division, who recently celebrated their 100th anniversary. The 4th Infantry Division is one of the divisions that fought in WWII on D-Day, and it has a very proud history.
The beautifully designed stained glass windows were created for the chapel in 1967. Several years later, Plexiglas was installed on the exterior of the windows to aid in damage prevention. In 2018, the chapel experienced a severe hailstorm that caused significant damage to its stained glass windows. The large hail actually bent the Plexiglas inwards, cracking the stained glass panels it was meant to protect. About 27 pieces of hand-painted glass were either smashed or cracked during this storm.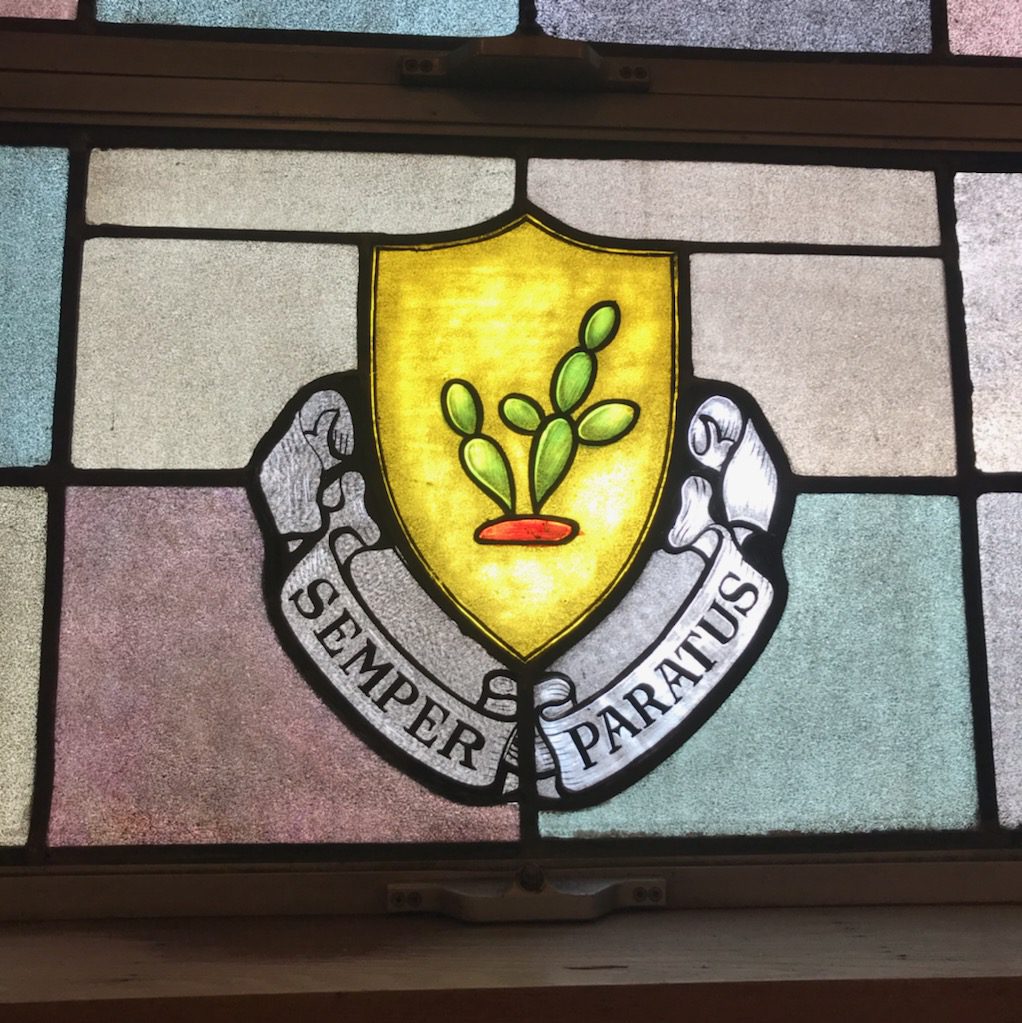 Many of our soldiers' funerals are held at the Soldier's Memorial Chapel, making it imperative to the chaplain to pay proper respect to our fallen heroes. After their beautiful stained glass windows experienced such extensive hail damage, they contacted Church Stained Glass Restoration to bring their windows back to perfect condition.
For this restoration project, we were able to remove the broken glass pieces onsite without taking out the entire windows. The glass that the original painted glass was completed on had a variety of different colors. Our initial color-matching efforts were pretty close but didn't offer a perfect match. Therefore, we had our artists experiment with various coatings on top of the glass in order to achieve a 100% perfect color match. Custom color creation is often required to achieve proper restoration.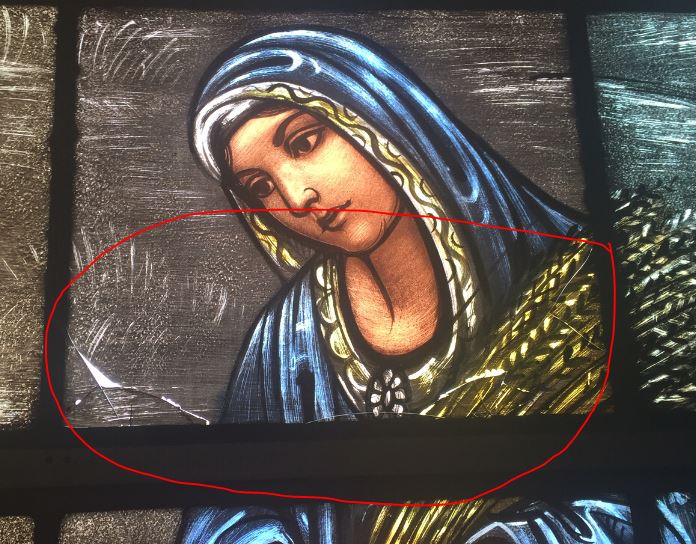 After matching the base glass color to the original pieces, we replicated the painting techniques of the original artists that created these stained glass windows in 1967. Our incredible artists were able to perfectly replicate the color, design, and the brushstroke technique used.
When repairing these painted glass windows, conservation of the original artwork was our first priority. While most pieces were smashed beyond repair, there were a few important pieces that we were able to save. Rather than replacing the entire painted glass segment, we were able to add lead lines and only replace the cracked parts. We succeeded in keeping significant parts of the original painted glass intact.
When we returned to the chapel six weeks later to install the replacement painted glass pieces, we were able to successfully repair the lead around the glass as well. With all the lead repaired and painted glass restored, it is impossible to tell that the windows were ever damaged in the first place.
History is always better served by preserving as much of the original art as possible. We're honored to have completed our mission of properly conserving history and paying respect to this significant community chapel. It was a great honor to work on this project. We're humbled to have been in the position to give something back to those who have given so much for their country.
Bring new life and beauty to your church with Church Stained Glass Restoration from Scottish. Contact our office to speak to a designer about your project or to receive an estimate on our services.