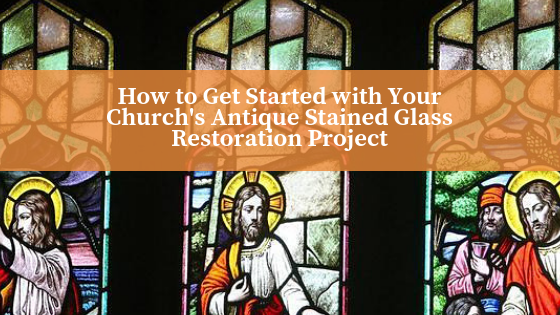 Numerous churches across the United States are now seeing the signs of deterioration among their treasured, antique stained glass windows. Deterioration can present itself in a multitude of different ways– from cracked glass to missing glass pieces, disintegrating lead came, white film, and much more, these all signify that your religious stained glass is ready for restoration. Restoration is usually recommended when stained glass reaches the age of 75 years to 100 years old. It can definitely be an intimidating process, so we're happy to help.
The Assessment of Stained Glass Restoration for Your Church's Antique Stained Glass Windows
If you're wondering how to get started on stained glass restoration, it all begins with identifying deterioration and determining if your stained glass is a candidate. Finding a trustworthy, well-experienced stained glass artisan is the next step. This stained glass repair studio should have numerous years of experience in addition to requiring an on-site assessment to determine project costs and timelines. If a stained glass studio offers you a quote without seeing your stained glass in person, this is not a good sign. Restoration estimates require in-person evaluation in order to properly determine the causes of deterioration in addition to creating a custom restoration plan. This simply cannot be done without an on-site assessment.
Benefits of Stained Glass Restoration for Church Antique Stained Glass Windows
Stained glass restoration offers so many benefits that any church can take advantage of. From preserving antique value to ensuring future generations are inspired as well, restoration can return your antique stained glass windows to their original condition. Many congregation members are shocked after re-installation of properly restored stained glass windows– the luminosity and vibrancy of colors are truly jaw-dropping. Restoration can add another 100 years to your stained glass' lifespan.
For more information regarding stained glass restoration for your church's antique stained glass, please contact us!