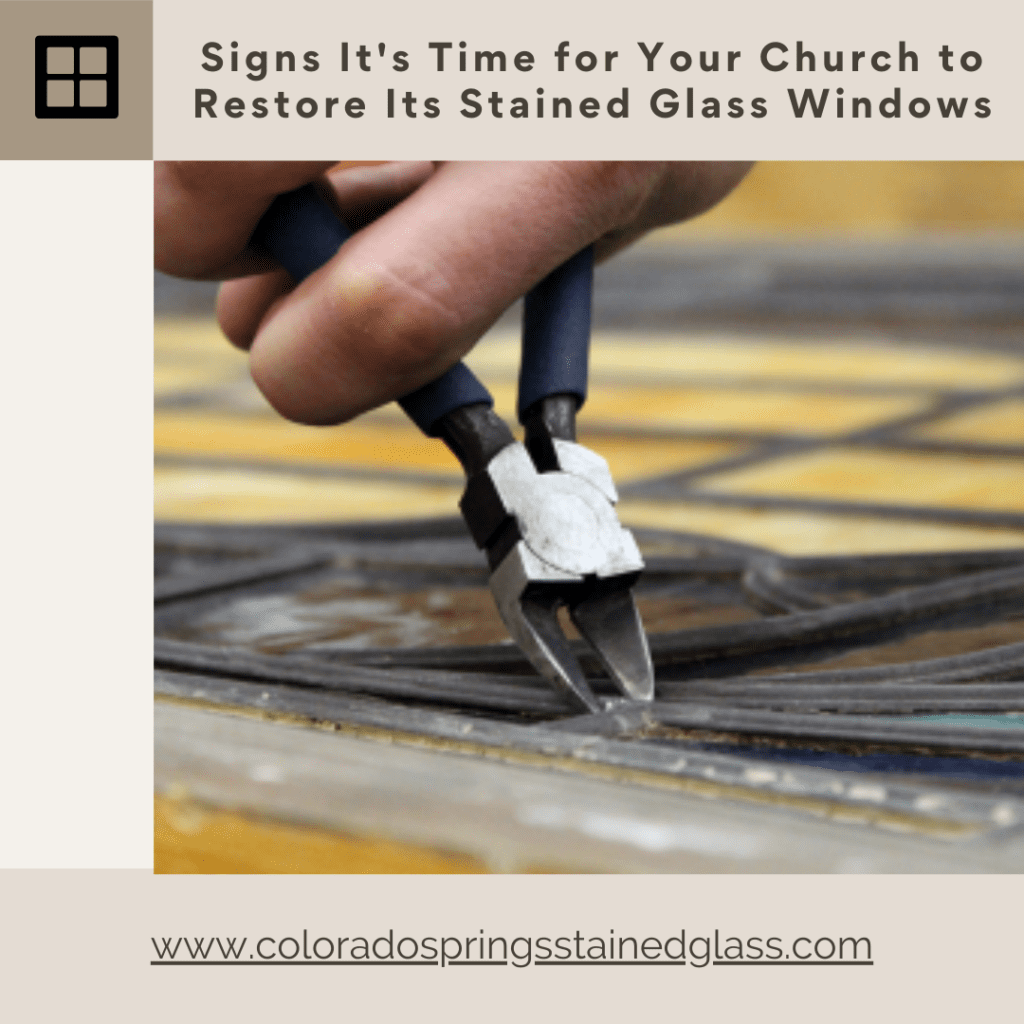 Stained glass windows are a hallmark of architectural elegance within religious structures. Their preservation is not merely an aesthetic concern but a matter of retaining historical and cultural value. This guide provides church administrators and maintenance personnel with a clear understanding of the key signs indicating the need for professional restoration.
Signs Stained Glass May Be Failing
Identification of Visible Cracks and Structural Damage: Any observable cracks, chips, or fractures within stained glass windows can lead to a degradation in structural integrity. Causes may range from natural aging, weather conditions, or unexpected accidents. Church Stained Glass Restoration offers a meticulous process of repair and reinforcement, ensuring the original aesthetic is preserved.

Observation of Fading or Discoloration: Continuous exposure to environmental factors may result in a loss of color vibrancy. This diminishes the impact and value of the stained glass. Our specialists at Church Stained Glass Restoration employ advanced techniques to restore color fidelity and sheen, in line with the original craftsmanship.

Detection of Gaps, Leaks, or Drafts: Imperfections such as gaps or leaks may arise from window misalignment or aging. These can lead to energy inefficiency and potential interior damage. Our restoration service includes a comprehensive evaluation and sealing process, aligning with modern standards for comfort and energy conservation.

Assessment of Outdated Protective Measures: Utilization of outdated protection methods can accelerate wear and tear. Our restoration package at Church Stained Glass Restoration extends beyond mere repair, encompassing the integration of contemporary protective measures that align with current industry best practices.

The Desire to Return the Stained Glass to Its Original Grandeur: Occasionally, the need for restoration is driven by the aspiration to recapture the stained glass's initial splendor. Church Stained Glass Restoration's team, proficient in historical and artistic preservation, is equipped to realize this aspiration with precision and integrity.
Preserve Your Church Stained Glass Windows with a Complimentary Assessment
Timely recognition of the need for stained glass restoration is paramount in maintaining its inherent value and function. Should the aforementioned indicators be present, professional restoration may be warranted. Contact Church Stained Glass Restoration for a consultation or complimentary assessment.
Stained GLass Restoration Experts
 Stained glass windows are not merely decorative. They are an investment in the cultural and historical heritage of the church. Recognition of the five critical signs that point towards restoration can ensure this investment is wisely managed. Church Stained Glass Restoration stands ready to assist you in this vital undertaking. Our commitment to excellence ensures that your stained glass windows are not only restored but also enhanced, solidifying their place in your church's legacy. Contact us today for a professional and business-centered approach to your stained glass restoration needs.