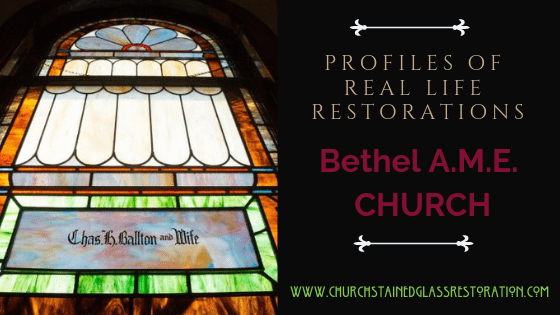 What Church Stained Glass Restoration Does For A Community
The fact of the matter is, Church stained glass restoration can be an expensive undergoing.  But it is very important to note that these types of revitalizations are critical to the history of American churches of any denomination and a way to breathe new life into congregations. They are, in addition, simply a joy to parishioners.  So, for churches across the country with history and love for their chapel, stained glass restoration should be a very real consideration.
A Stained Glass Restoration Rich In History And Love
A  perfect example of how amazing stained glass restoration is for churches and their members is can be seen by the sanctuary restoration of Bethel A.M.E. Church, located in Huntington in NY.  This charming historic church has the distinction of being Huntington, NY's oldest African American church and that carries with it deep historical and a fair amount of sentimental significance too; both for the area and for the African American community.   The project cost about $50,000 and took two years to complete. However, as the parishioners discovered, it carried deep meaning as they ended up feeling like they had directly contributed to preserving more than just their windows but their culture too. In the end, they got the windows they cherished back into stunning shape while at the same time paying homage to bygone parishioners who had put so much into founding the church and installing the original stained glass windows.
The Deterioration Of The Stained Glass Windows And What To Do
As you can see from the pictures, the stained glass windows in the sanctuary at  Bethel A.M.E. were simple but lovely. They are prime examples of the 1920s era, as they were constructed in 1924. Over the years the condition of the stained glass windows had deteriorated to the point that in  2016, Rev Larry D Jennings made a decision to rescue them from their broken down state. He did this not only because the window really needed it but because he and his church body understood the history, culture and artistic value of them.   It was also, as they saw it, a good way to respect the church members of the past who likely sacrifice for them to be installed.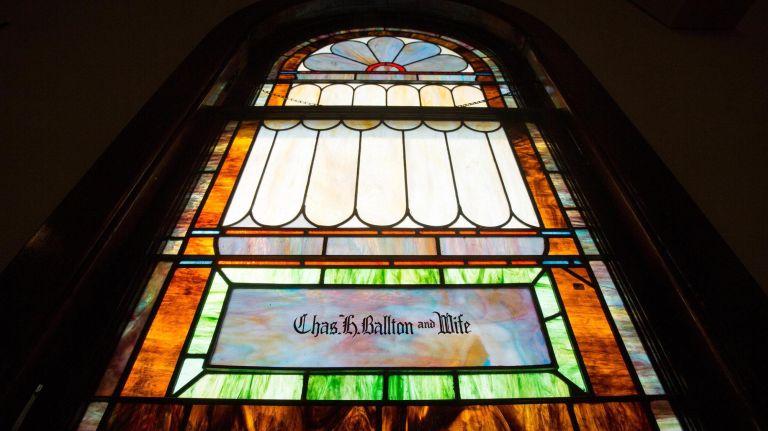 How To Pay For The Church Stained Glass Restoration
Stained glass restoration can be an expensive undertaking, as well as finding funds a challenge.  But as Bethel A.M.E discovered–very much not impossible and definitely well worth it. In their case, a town historian, Robert Hughes found grants from the Robert David Lion Gardiner Foundation for $20,000, them the Sacred Sites program of the New York Landmarks Conservancy for $10,000; and finally The Gerry Charitable Trust for $5,000.  The rest of the costs were covered by the congregation members donating money themselves and results are clearly inspiring.
Stained Glass Restoration Guide And Pricing
If you have a church anywhere across the USA with old stained glass windows that your church members just love, perhaps it is time to consider having them restored as a way to breath new life into them and your congregation.  Here at Church Stained Glass Restoration, we work on churches all across the country and we will guide you through the process, costs, and even fundraising too. Contact us today for more information and for a free consultation/stained glass inspection.