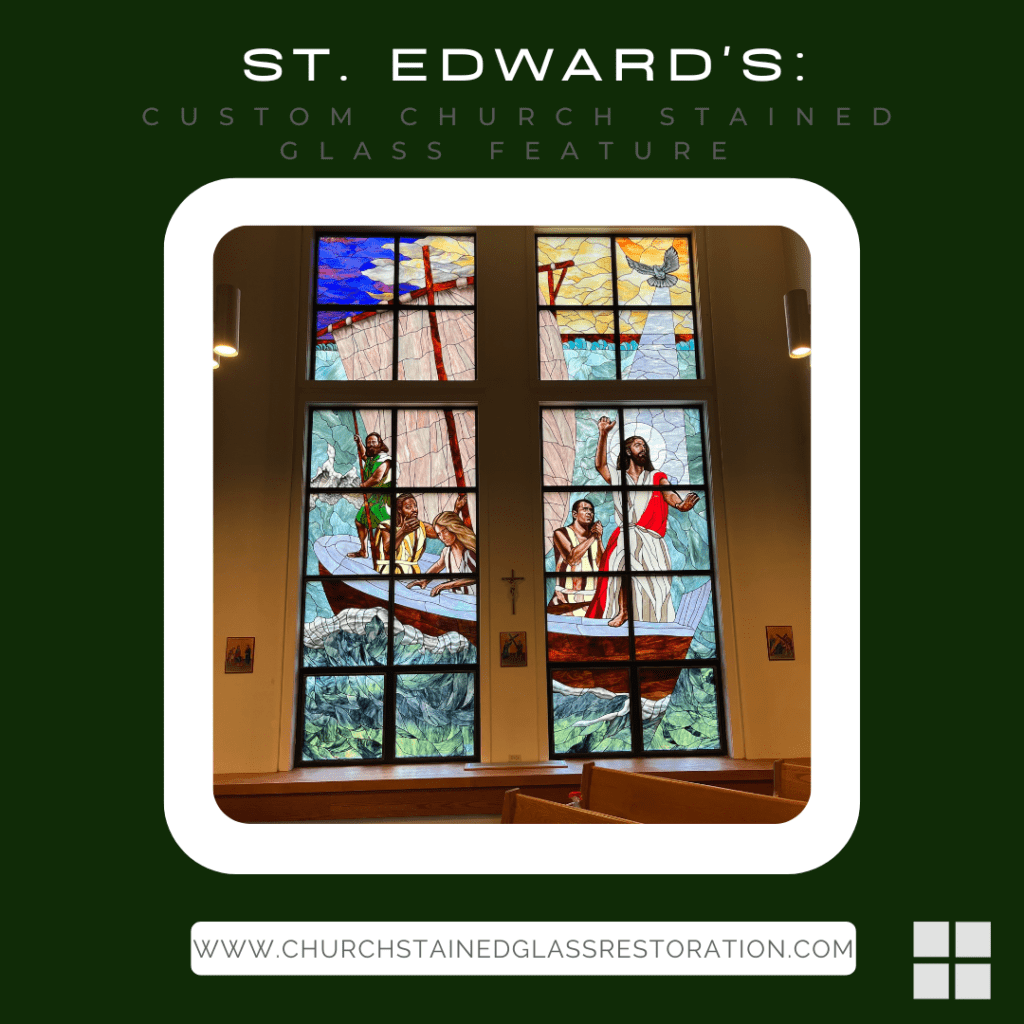 We're proud to announce the completion of our recent custom church stained glass project for St. Edward's church. Based in Pennsylvania, the church looked across the nation to find a studio to help with their project. They wanted to create a commemorative piece for their pastor that had recently passed away. They also wanted to create better function and privacy by replacing their big observatory window that overlooked the main street, helping hide the view during service. After speaking with various companies, they chose us to create this custom window.
The Custom Church Stained Glass Process for Pennsylvania
Since this project took place during the pandemic, we had to rely on electronic communications for the design process when we would've completed this in person. We designed a variety of versions of the tree of life design they had requested. During the review process, Father Rick mentioned that he was interested in creating another piece in the future that showed his favorite Bible teaching – Jesus on the Sea of Galilee. We decided to make this design and presented it. Father Rick and the church fell in love and chose this one for construction. We wanted to add depth to the design and did so through shading and painting. We also wanted to include some diversity among the figures that were in the stained glass and create calm waters to symbolize the calm after the storm. While we ran into some installation challenges, we were able to create a successful continuous piece.
Work With the Nation's Leading Church Stained Glass Specialist
Church Stained Glass Restoration is honored to be the leading church stained glass specialist serving the nation. We do both restoration and custom pieces and would love to help you with your upcoming project. We're grateful to have had the chance to create such a powerful piece. Contact us today!